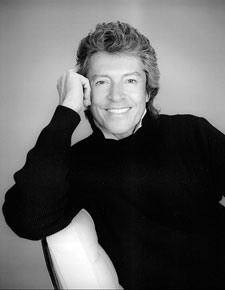 Tommy Tune
Jan. 1, 2009, officially marked Tommy Tune's 50th year in show business. And the lanky, improbably tall dancer-choreographer is commemorating the occasion by — well, what else? — dancing. His latest stint, Steps in Time, a selective, autobiographical journey through his career, performed with the Manhattan Rhythm Kings, hits Strathmore this weekend. And what a career it's been — from his film appearance in 1969's Hello, Dolly! to his Tony Award-winning direction of the musicals Nine, Grand Hotel and The Will Rogers Follies, to his still memorable turn with Twiggy in 1983's My One and Only, the 69-year-old, with his sunny demeanor and effortless grace has made it his life's mission to tap-dance his way into our hearts.
"Tap dancing is like tennis," he says of his craft. "It's a lifetime sport."
Tune is the stuff of pure Broadway legend, right up there with Carol Channing, whom he cites as a mentor. He's had his share of success, to be sure, but there have also been the occasional shortfalls, like 1994's painful Busker Alley, which after a prolonged national tour failed to make it to Broadway as planned.
"Oh, yes, the flops," he says. "Those are the ones you learn from. The only thing you learn from success is to not let it go to your head. But from the flops you go, 'I don't ever want to make a misstep like that again. How do I avoid that?"'In everything I do, I strive for a masterpiece," he continues. "And if we fall short that is just God's way of pushing us forward."
Of the current state of Broadway — which lately has been overrun by musicals based on popular movies (Little Mermaid, Shrek, the forthcoming Spider-Man), Tune is blunt.
"I don't think technology has been a friend to the theater," he says. "Not just Broadway, but the theater in general. The theater is a humanistic, fragile, warm-blooded, non-technological experience. And the more technology that gets applied to the theater, the less humanity survives." — Randy Shulman
Tommy Tune in Steps in Time plays Friday, Jan. 23, and Saturday, Jan. 24, at 8 p.m. at the Music Center at Strathmore, 5301 Tuckerman Lane, North Bethesda. Tickets are $25 to $65. Call 301-581-5100 or visit www.strathmore.org.