Greetings! On behalf of the Board of Directors of Capital Pride, I welcome you to the 34th Annual Capital Pride Celebration. Our theme, "Generations of Pride: Celebrate and Remember," could not be more appropriate as I reflect on the past, both recent and distant.
Forty years ago at the Stonewall Inn in New York City, the modern LGBT rights and Pride movement was propelled forward when members of our community took a stand for equality. Six years later, Washington, D.C. celebrated Pride for the first time in the Dupont Circle neighborhood. Now, 34 years later, what started as a local "gay-borhood block party" has been transformed into a 10-day celebration of artistic, educational, cultural, and social events.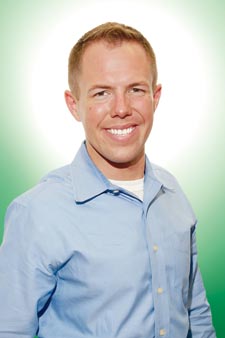 Michael Lutz
The past 40 years have been full of challenges that have strengthened us as individuals and as a community. Because of those many achievements, we have been able to make great strides forward in securing equal rights. The persecution that we faced in the 1950s and 1960s solidified our resolve to the point where we elected Harvey Milk, the first openly gay public official. In the 1980s we lost members of our community almost daily to the AIDS epidemic, yet our resilience and funding for the AIDS crisis now allows those living with HIV and AIDS to have a longer, fuller life. We face new challenges with the passage of California's Proposition 8, but have already started down the road to marriage equality in a number of states and right here at home with the DC City Council's vote to recognize same-sex marriages from other jurisdictions.
This year also marks a new generation for Capital Pride: after 11 years of stewardship by Whitman-Walker Clinic, Inc., the annual Capital Pride celebration is now produced by the Capital Pride Alliance, Inc. The Capital Pride Alliance, Inc. is a 501(c)(3) non-profit organization that is dedicated solely to producing and supporting Capital Pride events in the National Capital area. For the past 18 months, the founding Board of Directors has been busy developing the organization, and with the help of our staff and dedicated volunteers, preparing to deliver our inaugural celebration to the community.
No matter which generation you belong to, I invite you to come together as we take pride in all that we have, remember all that we have done, and celebrate all that we have to look forward to.
Happy Pride!
P. Michael Lutz
President, Board of Directors