The Metropolitan Police Department is asking the local LGBT community for any information about Anthony James Perkins. Perkins, a 29-year-old gay man, was found dead in his car with gunshot wounds on the 2900 block of 4th Street SE, shortly after 5 a.m. on Sunday, Dec. 27.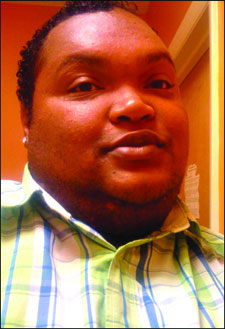 Anthony Perkins
(Photo by Photo courtesy MPD)
Detective John Bolden, who is working on the case, says that in recent days the MPD has conducted outreach to local organizations such as the Gertrude Stein Democratic Club, as well as at New Year's Eve events within the community.
"We knew our decedent was gay and there might be some information out there that we aren't aware of," Bolden says.
MPD has not released information about either a motive or suspects, nor further information about the victim, since he was found. In a Dec. 29 e-mail message to Metro Weekly, Assistant Chief of Police Peter Newsham stated: "We do not have any information at this time to suggest that this was a hate crime."
Still, Bolden says the local LGBT community's help is essential in piecing together the events that preceded Perkins's death.
"If anybody recalls seeing him at a venue prior to him leaving — he might have been coming from a party or a club — we want to know, was he with anybody? Did he talk to anybody?" Bolden says.
Chris Farris, co-chair of Gays and Lesbians Opposing Violence (GLOV), initially reported the homicide to Metro Weekly on Dec. 28 after receiving a tip from an MPD officer who asked to remain anonymous. Farris expressed frustration that day about the Gay and Lesbian Liaison Unit's (GLLU) silence on the homicide.
"The whole point of the GLLU is that when something like this happens, officers responding should immediately be contacting the GLLU and bringing the GLLU in," Farris said at the time. "That has not happened here."
Four days later, Capt. Edward Delgado of the MPD's Special Liaison Branch, under which the GLLU operates, sent out a press release with a photograph of Perkins asking the general public for information.
The MPD is offering up to $25,000 to anyone with information leading to the arrest of anyone involved in this crime. MPD is asking anyone with information to contact Detective Mike Fulton at 202-497-3470, or Detective John Bolden at 202-422-6818. Callers wishing to remain anonymous may call 888-919-2746.