One of the men charged in the murder of local gay principal Brian Betts, who was killed on April 15, was sentenced to 40 years in prison Tuesday, Nov. 23.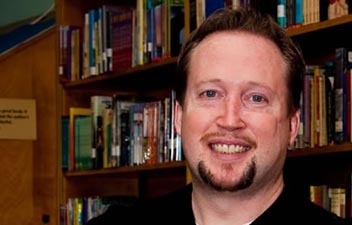 Brian Betts
According to WTOP.com, earlier this month Alante Saunders pleaded guilty to fatally shooting Betts at Betts's home. Others charged in the case include Deontra Gray, Joel Johnson and Sharif Lancaster.
Lancaster, who pleaded guilty to charges of robbery and using a handgun during a felony, is scheduled to be sentenced on Feb. 11.
Betts was 42 and principal at D.C.'s Shaw Middle School at Garnet-Patterson when he was found dead from a gunshot wound at his home in Silver Spring.
According to WTOP, celebrity attorney Gloria Allred has come onboard as Betts's family attorney in the case and will be urging the U.S. Department of Justice to investigate the case as a hate crime.
In a statement released to Metro Weekly on Tuesday, Nov. 23, Allred states: "Brian's family retained me to represent them as victims in the criminal case."
"Because of what they have suffered as victims… they feel that there is a compelling need to expand victim's rights in Maryland in the future. At the conclusion of all of the criminal cases they will elaborate on what they have endured as victims in the criminal justice system and the changes that they believe should be made in the law as a result."
Allred goes on to explain that Betts family has hired her to determine whether or not Betts's homicide should be prosecuted under the Matthew Shepard federal hate crime law.
"Brian was a gay man," she says, "and we believe an investigation should be opened under that law to determine whether a hate crime has or has not been committed by Defendant Saunders and if it has whether it is appropriate to proceed with a federal prosecution under that law and whether such a prosecution could take place in Washington D.C."