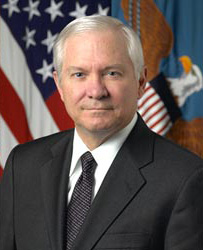 The Senate Armed Services Committee, as had been suggested in recent days, announced that it would be holding hearings in the follow-up to the Nov. 30 scheduled release of the Pentagon working group's report into implementation of "Don't Ask, Don't Tell" repeal.
From the SASC website, the purpose of the hearings are "To receive testimony on the report of the Department of Defense Working Group that conducted a comprehensive review of the issues associated with a repeal of section 654 of title 10, United States Code, 'Policy Concerning Homosexuality in the Armed Forces.'"
On the first day, testimony will be heard from Defense Secretary Robert Gates; Adm. Mike Mullen, chairman of the Joint Chiefs of Staff; and the co-chairs of the working group, Defense Department general counsel Jeh Johnson and Gen. Carter Ham.
On the second day, the vice chairman of the Joint Chiefs of Staff, James Cartwright, is slated to testify, as well as theservice chiefs: Gen. George W. Casey, Jr., chief of staff of the Army; Adm. Gary Roughead, chief of naval operations; Gen. James F. Amos, commandant of the Marine Corps; and Gen. Norton A. Schwartz, chief of staff of the Air Force.
The hearings, along with the Pentagon report itself, are among the ways that repeal supporters — in Congress and from advocacy groups — believe that they can increase the chances of getting the votes necessary to secure passage of the Naitonal Defense Authorization Act, with DADT repeal language, during the lame-duck session of the 111th Congress.