Lucy Wainwright Roche was going to be the exception.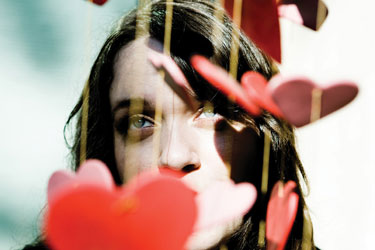 Lucy Wainwright Roche
"I had grown up with [music] all around me, and grown up being on the road," says the 29-year-old, reared on tour buses with her mother's legendary folk trio The Roches, as well as occasionally singing with her father Loudon Wainwright III's other famous offspring, Rufus and Martha. "I never imagined missing it really, because it was everywhere in my life."
Earlier this decade, Lucy earned a master's degree in education and started teaching third grade in her native New York. But then Rufus asked her to sing backup on tour in 2005.
"It was kind of just for fun one summer, [but] that was definitely a pivotal time for me. I really enjoyed it and wanted to keep doing it," she says.
Now, Lucy has fully committed to the family business and carrying on the legacy. In addition to regular backup gigs with her brother, she recently completed a tour opening for the Indigo Girls.
Next Friday, Lucy will open for and perform with The Roches — Maggie, Terre and Suzzy — for the trio's annual holiday show at The Birchmere.
"She is so steeped in the history of The Roches, it's just a natural extension" to have her on tour, says Lucy's mother Suzzy. Earlier this fall, Lucy released a sweet, self-titled debut album, revealing a entrancing, captivating sound that's a lot closer to the Roches' than to either of her siblings' or her father's. Still, it is definitely her own.
"Nobody really thought she was interested in doing this," says Suzzy. "It's been just great to watch Lucy develop her own thing. Plus, she happens to have a beautiful voice. It's just very pure."
Lucy Wainwright Roche appears with The Roches Friday, Dec. 17, at 7:30 p.m., at The Birchmere, 3701 Mount Vernon Ave., Alexandria. Tickets are $35. Call 703-549-7500 or visit birchmere.com.