These days when we think of the phrase "it gets better," we think of recent efforts to give hope to LGBT youth that as they pass through their teen years of high school and college they will be on a path to a point where their lives can be healthy, happy and open.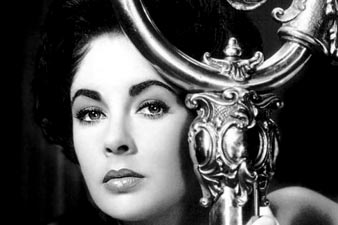 Taylor
Personally, I also apply the term somewhat retroactively when looking back at the past two decades and seeing how far we've come in how society sees people with HIV/AIDS. I remember clearly going to a hospital to visit an older friend in the early 1990s — he was there struggling with pneumonia and other opportunistic infections. Plastered prominently on his door was a large, orange-and-black biohazard placard like some Jack O' Lantern for universal precautions.
It may be hard to imagine for those who didn't experience it — and perhaps even hard for those who've tried to forget the worst of it — but AIDS was the source of irrational hatred and panic across the nation, inspiring families to abandon their gay sons as pariahs, mobs to attack the homes of hemophiliacs and televangelists to celebrate God's wrath on homosexuals. With some notable exceptions, government itself was indifferent at best and hostile at worst.
The nation's discovery that Rock Hudson was not only gay but stricken with this still-new and terrifying disease brought on new heights of ludicrous beliefs — the press openly discussed whether or not Hudson could have given AIDS to Linda Evans during his brief stint on the campy nighttime soap, Dynasty.
It was into this morass of fear and hatred that Elizabeth Taylor determinedly stepped. She was among the first of the major celebrities to become an AIDS activist — and one of the most effective. Her work, along with Dr. Mathilde Krim, founding the American Foundation for AIDS Research was groundbreaking. Her use of her celebrity to make a positive difference in the world is near unparalleled.
I have a foible to admit: Back in 1993, when I was a young activist and health educator full of the proverbial piss and vinegar, I was distinctly unhappy to hear that my employer, Whitman-Walker Clinic, was christening its new medical building as the Elizabeth Taylor Medical Center. In my mind, I believed our community needed to do more to honor our own — the gay men who had fallen to the disease, and the gays and lesbians who devoted so much of their lives to the struggle. It's perhaps best that in the photo of Taylor with the entire clinic staff at the center's dedication ceremony my face is mostly obscured by the people in front of me as I stood way back in the third row, as I was most likely frowning.
I was young, I was angry, I was more than a little naive — and I was wrong. At some points, our greatest activists are in fact our allies, and we should be as proud to honor them as we are to honor ourselves. Now, looking back over more than two decades, I know that Elizabeth Taylor was one of those rare people who truly made things better.
The outpourings of accolades for Taylor began immediately after her death was announced on Wednesday, and I doubt they will slow any time soon. She was an icon, a star, a Hollywood legend, a magnet for tabloid drama. She was also the one who stood up for us when times were darkest. She deserves the special place she holds in all our memories.