Apex nightclub, at 1415 22nd St. NW, ceased operations as of last weekend, according to several employees and general manager Joey Oldaker.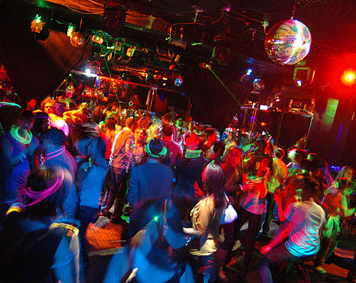 Apex
(Photo by Ward Morrison)
"It is with a sad heart and that I announce that Apex Nightclub has officially closed," Oldaker posted earlier today on Facebook. "Thank you to all my friends and family that have made amazing memories with me there. Apex has been in business for 28 years. It had an incredible run. Badlands and Apex will live in our hearts for years to come!"
Some of the employees also expressed some emotion regarding the sudden closure, which they learned of just today.
"We knew it was for sale," bartender/manager Robert Gordon said today from the road, on his way back to D.C. from New York. He added that he's been advised that the locks have been changed and that arrangements are being made for former staff to collect personal effects.
Adds Christian Heck, who worked with security and lighting, "To just change the locks, it's left me speechless. I was expecting we'd get some notice. We were expecting a closing party."
Despite the abrupt end, Oldaker, who will continue serving as Wednesday DJ at neighboring Omega, says he has no ill will toward the owner, Glen Thompson, who also owns Omega. Oldaker, who spoke with Thompson prior to speaking with Metro Weekly, adds that there are currently no details to offer about the sale or comment from Thompson.
"He is very quiet about his business, never given interviews," says Oldaker. "He's just a very private man."
Still, as the nearly two decades in Thompson's employ come to an end, Oldaker adds, "Glen Thompson was a fantastic man to work for. There are no hard feelings whatsoever. I will still look at him with awe."
---