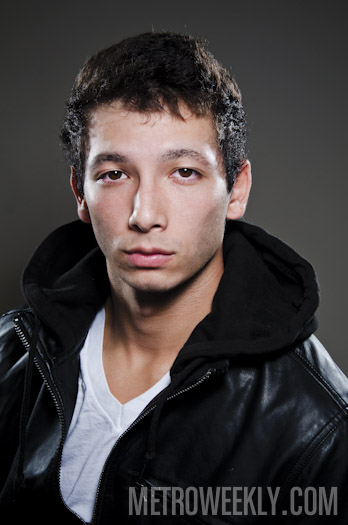 Coverboy: Sean
(Photo by Julian Vankim)
What's your biggest turn-off?
Not athletic. I prefer slim, someone who works out.
What's something you've always wanted to do but haven't yet tried?
Travel across Europe. Snowboarding there would be cool.
What's something you've tried that you never want to do again?
Thai food. Peanut sauce? Gross. No thank you, dude.
Boxers, briefs or other?
Tight Under Armour boxer-briefs, almost down to the knee. Or commando.
Who's your favorite musical artist?
There are so many.
Who is it today?
I listen to Revolution a lot. Zac Brown Band. Wiz Khalifa.
What's your favorite website?
Bing.
What's the most unusual place you've had sex?
Some woods at the beach. It was a lot of fun.
What position do you play in the big baseball game of life?
I'd say pitcher.