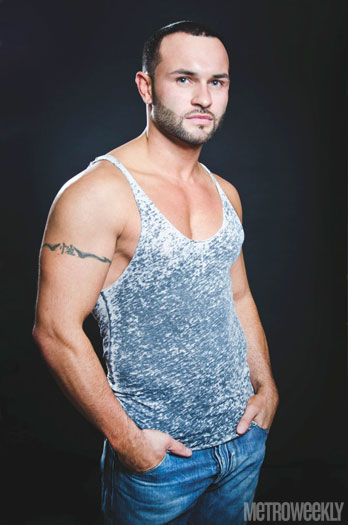 Coverboy: Michael
(Photo by Julian Vankim)
What's your favorite food to splurge with?
I'm a cookie monster. I'll even eat cookies I don't like. I'll complain that they sucked after I eat the whole box.
What's your favorite season?
For clothing, fall. But summer because sunshine and warmth makes me happy.
What kind of animal would you be?
One that doesn't end up on your back or your feet or for somebody to carry their lipstick in. An animal where your first instinct isn't to kill it. Something you want to snuggle.
What kind of plant would you be?
Cactus flower. I'm good from a distance, but you don't want to grab me.
What kind of car would you be?
Fast, but with good handling. Sporty, black on black, a coupe.
What's something you want more of?
Freedom from obligation. I'm always doing 101 things.
State your life philosophy in 10 words or less.
Seize the day, but always plan for tomorrow.