Ask Elaine Paige to reflect on her legacy, and she responds expressing awe. "Well, it's fantastic really, isn't it?" she says. "When I look back now, I think, 'Wow, how did that happen?"'
The British Paige originated several iconic musical theater roles, including Eva Perón in Evita and Grizabella in Cats, both shows by Andrew Lloyd Webber. "I think I was lucky and fortunate enough to be around at the right time," she says. Yet her success was far from instantaneous. In fact, before Evita came along in 1978, Paige was ready to give up on her theater career on London's West End. "I had gotten to the stage in my career where I had been battling away for 12 or more years, always getting close to playing some good, leading roles. But luckily I was saved, because the role of Eva Perón came along." Paige jokes that the role was literally the right fit for her, since Perón was almost as short as she is – 5-foot-2 to Paige's "4-foot-11 and a half."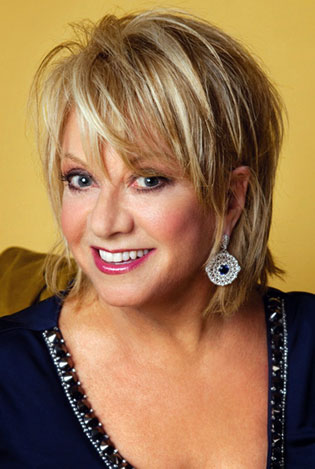 Elaine Paige
Of course, Paige's stature in musical theater, in America anyway, has been a bit stunted by her limited work on Broadway. "I was forfeit with Evita," as she puts it. Patti LuPone got the nod to debut the role on Broadway, despite Paige's Olivier Award-winning performance on the West End. Paige also didn't transfer with Cats or Chess. Her Broadway debut didn't actually come until much later, with Sunset Boulevard in 1996. She's only returned to the Great White Way once more, as part of the 2011 Kennedy Center production of Follies.
Pretty much ever since that production, Paige has been touring around the world with a cabaret that "takes the audience on my personal musical theater journey." She shares anecdotes from that journey, and of course performs "the hits from the shows" – but rendering them similar to the way she did originally. "When I sing the songs, I act them out," she says. "You can't just stand and sing them. It would be far too boring." — Doug Rule
Elaine Paige performs Thursday, March 7, at 7:30 p.m., at the Birchmere, 3701 Mount Vernon Ave., Alexandria. Tickets are $65. Call 703-549-7500 or visit birchmere.com.