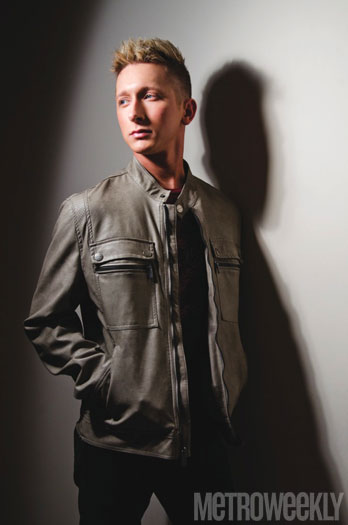 Coverboy: Allen
(Photo by Julian Vankim)
What's your favorite food to splurge with?
Nothing is really a splurge for me, but I really love pork-barbecue sandwiches.
What's your favorite season?
Summer. I love being at the beach, outdoors, in the sun.
What kind of animal would you be?
A Savannah. It's the largest domesticated cat, but it has wildcat background. I'd really want to be one.
What kind of plant would you be?
Just because I think they're kind of badass, I'd be a Venus flytrap.
What kind of car would you be?
A Nissan 350Z.
What are you most grateful for?
My family. They've been really accepting and generous.
What's something you want more of?
I guess I just wish I had more spare time to spend doing things besides working and balancing that with my boyfriend's class schedule.
State your life philosophy in 10 words or less.
They won't remember what you said, but how they felt.