A spokeswoman for U.S. Sen. Jay Rockefeller (D-W.V.) Wednesday confirmed that the five-term senator will sign on as the 52nd co-sponsor of the Employment Non-Discrimination Act (ENDA), a bill that would prohibit discrimination in hiring and employment on the basis of a person's sexual orientation or gender identity.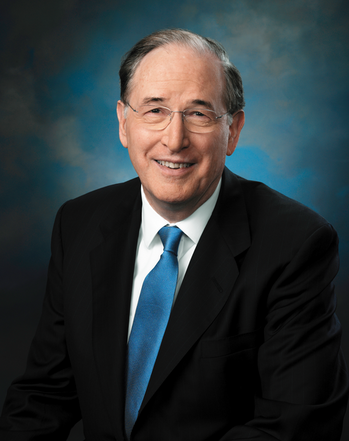 Rockefeller's office provided Metro Weekly with a statement announcing his support of the legislation, which was spearheaded by lead sponsor Sen. Jeff Merkley (D-Ore.).
"The fact that discrimination is tolerated anywhere in our country needs to be addressed once and for all," Rockefeller said in the statment. "The integrity of our nation, and our ability to be a credible global leader on human rights, means that all people must be treated equally under the law."
Rockefeller, who announced in January that he would retire instead of running for a sixth term in 2014, has a pro-LGBT record for his three decades in the Senate. He voted for a similar version of ENDA in 1996, when the bill failed on a 50-49 vote, due to the absence of Sen. David Pryor (D-Ark.), an ENDA supporter and the father of current Sen. Mark Pryor. Rockefeller also co-sponsored a 2003 civil rights and anti-hate-crime bill, which included an ENDA provision, according to the senator's press secretary Abigail McDonough.
Rockefeller joins 49 other Democrats and Republican Sens. Mark Kirk (R-Ill.) and Susan Collins (R-Maine) in supporting the nondiscrimination bill, meaning there are only four Democratic senators who have not yet expressed support for the measure. Those Democrats are: Sens. Mark Pryor (D-Ark.), Tim Johnson (D-S.D.), Bill Nelson (D-Fla.) and Rockefeller's fellow Mountain Stater Joe Manchin (D-W.V.).
The LGBT-rights organization Freedom to Work, which has been pushing for Congress to pass ENDA, released a statement praising Rockefeller and urging Manchin to also come out in support of the bill.
"Freedom to Work applauds Senator Rockefeller for becoming ENDA's 52nd co-sponsor, and we call on his colleague from West Virginia, Senator Manchin, to join the bipartisan majority of Senators supporting basic workplace protections for LGBT employees," Freedom to Work's founder and president, Tico Almeida, said in a statement. "All Americans deserve a fair shot to build a successful career no matter who they are or who they love."
[Photo: U.S. Sen. Jay Rockefeller (courtesy of the U.S. Senate Office of Jay Rockefeller).]