Gays and Halloween go together like the Irish and St. Patrick's Day. Everyone can enjoy Halloween but, at the end of the day, it's an LGBT holiday.
While the celebration of Halloween, or All Hallows' Eve, is a centuries-old tradition, CNN contributor David Frum nailed it when he credited the LGBT community for making Halloween the celebration that it is today.
In a 2010 article for CNN.com, Frum wrote, "From the spread of disco in the 1970s — to the habit of paying money for sparkling waters such as Perrier — culminating in Halloween, gays have incubated and developed major cultural trends."
Here are Metro Weekly's suggestions for some fun LGBT Halloween escapes:
New York City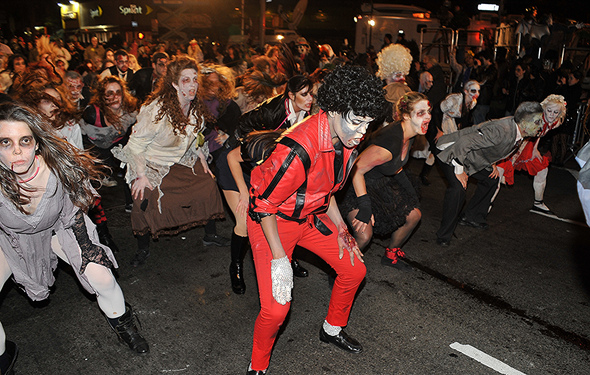 [Credit: Asterio Tecson, Flickr]
Celebrating its 40th anniversary, the Village Halloween Parade, has been a New York City tradition since 1973. The annual parade and street art festival is held in Greenwich Village and attracts more than two million participants and attendees. You must be in costume to join the parade, held on Thursday, Oct. 31.
Dallas
Dallas is known for "doing it big," and Halloween is no exception. Each year, organizers of the Dallas Halloween Block Party close the 3900 block of Cedar Springs, in the heart of Dallas' Oaklawn gay neighborhood, to celebrate. This year's party will be held on Saturday, Oct. 26.
West Hollywood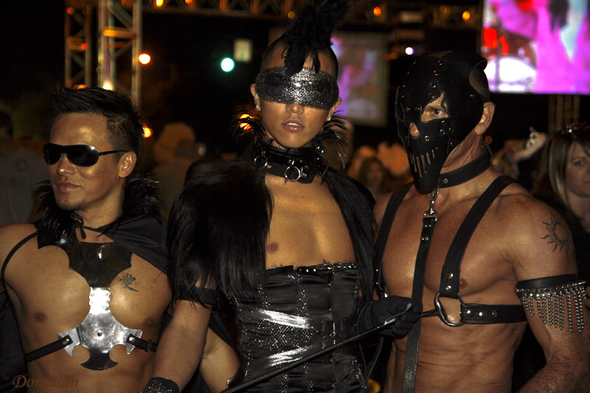 [Credit: Thee Domasan, Flickr]
West Hollywood's Santa Monical Boulevard, with its multiple gay bars and nightclubs and its rainbow colored crosswalks, is considered one of the gayest streets in the world, and no night is gayer than Halloween. Each year, on October 31st, nearly 500,000 participants gather on and around Santa Monica Boulevard to enjoy over the top costumes and entertainment during Halloween Carnaval.
New Orleans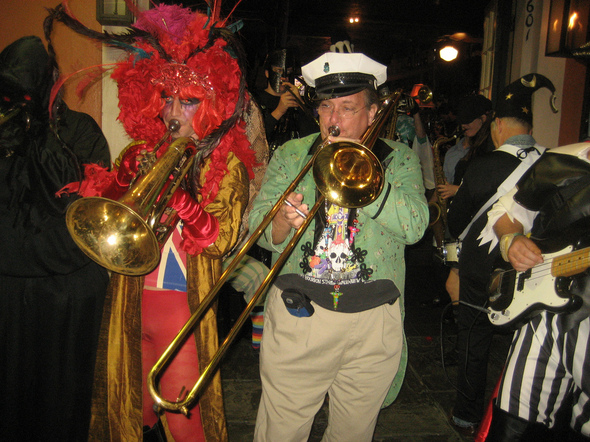 [Credit: Infrogmation, Flickr]
The LGBT Halloween celebrations in New Orleans take place over an extended weekend. Only Southern Decadence and the Gay Mardi Gras attract more gay and lesbian visitors to the city of New Orleans. Competing events are sponsored by New Orleans' largest gay nightclub complex, The Bourbon Pub video bar and The Parade dance club, and the community-based Hosts of Halloween.