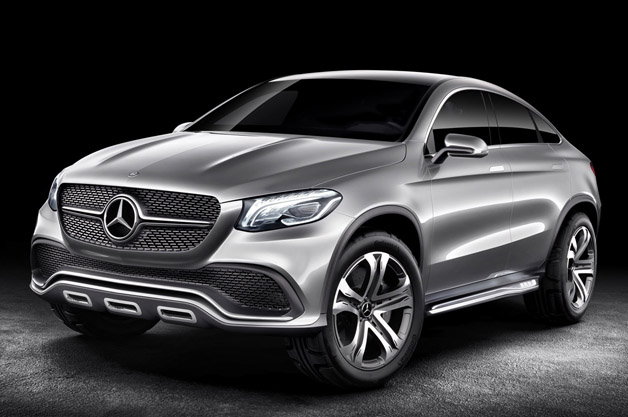 If you thought BMW's X6 was a confusing blend of low-slung coupe and premium SUV, Mercedes-Benz has just announced their intentions to further add to the "who would buy this?" confusion.
Yes, the Concept Coupe SUV, which will make its official debut at the Beijing Motor Show later this month, is the latest premium SUV to lose practicality and purpose in favor of a rakish, coupe-like profile. A preview of the expected MLC-Class, the crossover-coupe will be built on the platform that underpins Mercedes' new ML-Class SUV. Daimler's boss Dr. Dieter Zetsche didn't divulge too many details, but the inspiration is clear — German rival BMW's inexplicably popular X6 SUV.
Powertrains will likely run the gamut of engines Mercedes has in its stables, so expect a V6, V8 and likely Merc's twin-turbo V8 for an even sportier version. MLC AMG, anyone? Whatever powers the Concept Coupe, and its eventual roadworthy iteration, it'll likely sell by the bucket-load to the same buyers who eschewed versatility for the X6's (dubious) style.