Visions of Love
Images from past and present, celebratory and solemn, illustrate the intimate bonds of same-sex couples
Harvey Milk was famous for, among other things, imploring gay people to come out. Milk knew the power of visibility. He's not alone.
That's not always easy, though. Sometimes the world outside the closet is too terrifying. Other times, it may simply not be easy to be visible, to stand out with your story. Maybe your visibility has been buried by history. Then again, perhaps it's more a technical question of how to best present you.
However we think about being out, being visible, we know it's important. So do the people highlighted in this story, presented this Valentine's Day as a reminder that what sets gay people apart is how they love – or lust – whether single or coupled or other.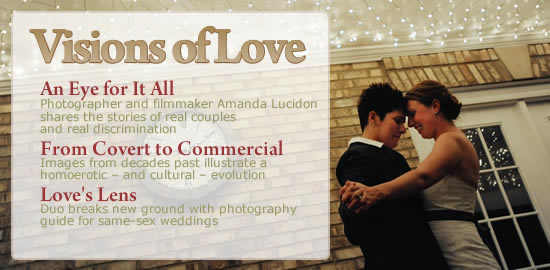 ---