Galleries and Museums in D.C.
Fall Arts Preview 2013
Museums and galleries often see their role as one of spotlighting and analyzing pivotal events and developments. So it should come as no surprise that in our digital age, more and more museums are exploring the spread of digital technology and the changes it's having on us as people and as a culture. From Baltimore's American Visionary Museum to Alexandria's Torpedo Factory to a Washington Project for the Arts show at downtown D.C.'s Pepco Edison Place Gallery, digital life and culture is one of the hottest topics around this fall. But among a myriad of other noteworthy shows, Ford's Theatre also deserves attention for its exhibition, pegged to a stage production of The Laramie Project, about how American society collectively responded to the murder of Matthew Shepard 15 years ago.
1708 GALLERY
319 West Broad St.
Richmond
804-643-1708
1708gallery.org
FEED2013: A Juried Biennial -- The third biennial FEED features five artists, selected out of 377 who applied, offering works that are topical and compelling: Eleanor Aldrich of Knoxville, Tenn.; Joshua Haycraft of D.C.; Raewyn Martyn of Richmond; Michael Mergen of Farmville, Va.; and Lior Modan of Richmond. (Now to 10/19)
InLight Richmond 2013 – A one-night, public exhibition of light-based art installations taking place along downtown Richmond's revitalizing Broad Street corridor, a mix of visual, performance and interactive art, this year, the event's sixth, curated by Ken Farmer of Nuit Blanche New York (11/8)
AMERICAN VISIONARY ART MUSEUM
800 Key Highway
Baltimore
410-244-1900
avam.org
Human, Soul & Machine: The Coming Singularity! -- The museum's 19th original thematic year-long exhibition is a playful examination of the serious impact of technology on our lives, as seen through the eyes of more than 40 artists, futurists and inventors in a hot-wired blend of art, science, humor and imagination (Opening 10/5)
A Very Visionary Star-Spangled Sidewalk -- An installation, intended to be fun and informative, going up right on the public pavement running alongside the museum's historic Federal Hill location in conjunction with Maryland's ''Star Spangled 200'' National Bicentennial (Now to 9/30/14)
ARTHUR M. SACKLER GALLERY
1050 Independence Ave. SW
202-633-4800
asia.si.edu
Yoga: The Art of Transformation – The world's first exhibition about yoga's visual history, featuring sculptures, paintings, photographs, books and films from 25 museums and private collections around the world, all exploring how the discipline's meanings have changed over time (10/19-1/26/14)
Strange and Wondrous: Prints of India from the Robert J. Del Bonta Collection -- A mixed-media survey of art and images from or about India collected by Europeans and Americans over the last half of the 20th millennium (10/19-1/5/14)
Eyes of the World: Ara Guler's Anatolia -- An exhibition of never-before-seen images highlighting Turkey's cultural history and provoking debate about photography's role: Is it documentation or art? (12/14-5/14/14)
ARTISPHERE
1101 Wilson Blvd.
Arlington
703-875-1100
artisphere.com
Andy Warhol: Silver Clouds -- One of the largest installations ever done on the East Coast, Andy Warhol's Silver Clouds, originating to 1966, features 150 inflatables that float around the room as people interact with them in an exploration of the intersection between art and technology (9/12-10/20)
Sergio Albiac: Three Generative Video Portraits -- This Spanish visual artist has become known for incorporating subtle technological advances into his art, here including a statue of First Lady Michelle Obama (9/12-10/20)
Jakub Alexander (Heathered Pearls): Vapor Forms -- In conjunction with its Andy Warhol exhibition, Artisphere presents the debut of this original collection of soundscapes, from artists Almunia, Dirty Beaches and Praveen Sharma, that will play through the speakers in the gallery once a week during the run of the Andy Warhol exhibition and are, in fact, designed to be listened to (9/13-10/18, Terrace Gallery)
Alexa Meade + Sheila Vand: Milk: What Will You Make of Me? -- A short film collaboration between a painter and a performance artist exploring changes provoked by interactions between fluid and solid materials (9/12-10/20, Bijou Theatre)
DC Conspiracy: Comics Making Studio -- Members of this comics collaborative draw their actual comic art intended for a future issue of the local comics newspaper Magic Bullet (Now to 11/3, Works in Progress)
Emily Francisco: May I Have The Piano Delivered to You? -- Sound artist Francisco works with the deconstructed components of an antique baby grand to reconfigure it (Now to 1/12/14, Artist In Residence Studio)
Westen Muntain: Lovesong -- Color-reduction prints based on a series of photographs taken by the artist (10/23-1/4/14, Mezz Gallery)
THE BALTIMORE MUSEUM OF ART
10 Art Museum Drive
Baltimore
443-573-1700
artbma.org
Matisse's Marguerite: Model Daughter (9/18-1/19/14)
German Expressionism -- Max Beckmann, Ernst Ludwig Kirchner, Wassily Kandinsky and Franz Marc, among others, are represented in this overview of the revolutionary art movement that flourished a century ago (1/29/14-10/1/14)
CONNERSMITH
1358 Florida Ave. NE
202-588-8750
connersmith.us.com
Zoe Charlton -- Festoon (9/21-11/2)
Wilmer Wilson IV -- Faust in the City (9/21-11/2)
Maria Friberg -- Between Solitude and Belonging (11/9-12/21)
CORCORAN GALLERY OF ART
500 17th St. NW
202-639-1700
corcoran.org
American Journeys - Visions of Place -- A new, large installation of historic American art, featuring the Corcoran's renowned pre-1945 American paintings and sculpture collection conveying the changing notion of place in the history of American art (9/21-9/21/14)
NOW at the Corcoran: Mia Feuer: An Unkindness -- Inspired by the D.C.-based artist's experiences in landscapes of oil production and exploring the relationships between failed infrastructure, the natural world and environmental catastrophe (11/2-2/23/14)
Alex Prayer: Face in the Crowd -- Los Angeles artist's latest series of elaborately staged crowd scenes, both poignant and revelatory, plus earlier photographs and video works, including a new film starring Elizabeth Banks (11/23-3/9/14)
DEL RAY ARTISANS
Nicholas A. Colasanto Center
2704 Mount Vernon Ave.
Alexandria
703-731-8802
thedelrayartisans.org
One Percent -- An all-area artist show exploring the symbolism and meanings behind this term that was all the talk during last year's presidential race (9/6-29)
Del-Ray-geous -- Member showcase of artwork forcused on the outrageous, fun and unique parts of Alexandria's Del Ray neighborhood and community (10/4-27)
FOLGER SHAKESPEARE LIBRARY
201 East Capitol St. SE
202-544-7077
folger.edu
A Book Behind Bars: The Robben Island Shakespeare -- A copy of Shakespeare's Complete Works signed by prisoners on South Africa's Robben Island, including Nelson Mandela, on exhibit for the first time in the U.S., along with a series of sketches Mandela made in the early 2000s reflecting on his prison life. (Now to 9/29)
The Folgers Our Founders -- Find out just who the Folger is named after in this special exhibition taking place in the Founders' Room while the Folger Great Hall is under renovation. (Now to 9/29)
Here is a Play Fitted -- Focusing on play texts as performance scripts highlights broad shifts in the theatrical production of Shakespeare's plays over the centuries and the sometimes surprising changes made to the texts; Othello, Romeo and Juliet and Midsummer Night's Dream are examined (10/1-1/12/14)
FORD'S THEATRE
511 10th St. NW
202-397-7328
fordstheatre.org
Not Alone: The Power of Response -- Featuring a selection of the nearly 10,000 cards and letters sent to Judy and Dennis Shepard after their gay son Matthew's murder, this exhibition considers the larger themes of empathy, community response and personal responsibility (Through-11/3)
Abraham Lincoln and the Technology of War -- Cutting-edge Civil War technological innovations captured the fascination of President Lincoln and impacted the conduct of the war (1/14-7/6/14)
GALLERY PLAN B
1530 14th St. NW
202-234-2711
galleryplanb.com
Tory Cowles, Greg Minah, Beverly Ryan -- A multi-artist painting show (Now to 10/13)
Chad Andrews, Joey P. Manlapaz -- Mixed-media works by Andrews and paintings by Manlapaz (10/16-11/24)
Year End Group Show (11/29-12/24)
HEMPHILL FINE ARTS
1515 14th St. NW
202-234-5601
hemphillfinearts.com
Represent -- A group show featuring a rotating presentation of three works from throughout the careers of 30 artists who've been represented at Hemphill in its first 20 years, as an anniversary toast (9/21-11/27)
HILLYER ART SPACE
9 Hillyer Court NW
202-338-0680
artsandartists.org
Luis Flores: Nueve 9/13 Trece -- A mini-retrospective of works produced by this Baltimore-based artist, for whom the numbers nine and 13 are associated with chance or luck (September)
Melissa McCutcheon: We Are Living Here -- Oil paintings examining the sense of identity associated with displacement and its relationship to one's cultural and socio-political context (September)
Laura Litten, Lauren Frances Moore (October)
Chandi Kelley, D.B. Stovall (November)
Annie Farrar, Sherry Zvares Sanabria (December)
HIRSHHORN MUSEUM & SCULPTURE GARDEN
700 Independence Ave. SW
202-633-1000
hirshhorn.si.edu
Directions: Jennie C. Jones: Higher Resonance -- An immersive installation, featuring audio collages, paintings, sculptures and works on paper, that explores ''the physical residue of music,'' such as headphones and tapes, and reflects on the passage from analog to digital (Now to 10/27)
Black Box: Gerco de Ruijter (Now to 11/12)
Peter Coffin: Here & There (Now to 10/6)
Barbara Kruger: Belief+Doubt -- Installation fills the lower-level lobby and extends into the relocated museum bookstore, wrapping the entire space in text-printed vinyl questioning ideology, social norms and consumption. (Now to 12/14)
Damage Control: Art and Destruction Since 1950 -- A range of international artists working in various media and all focused on the theme of destruction in contemporary visual culture -- viewed as spectacle, catharsis, a reaction to world-weariness, a form of rebellion against institutions or an essential part of re-creation (10/24-1/9/14)
JOE'S MOVEMENT EMPORIUM
3309 Bunker Hill Road
Mount Rainier, Md.
301-699-1819
joesmovement.org
Public Art Concepts: An Exhibit of Proposals -- An exhibition offering a behind-the-scenes look at what it takes to create artwork for a public space, such as street murals and 3D works, with scale models and proposals for public art works by regional and national artists (9/27-11/22)
LIBRARY OF CONGRESS
Thomas Jefferson Building
10 First St. SE
202-707-8000
loc.gov/exhibits
A Night at the Opera -- Opera-related items from the Library of Congress Music Division, including printed scores, photographs and set designs from the late-18th century and a nod to the bicentennials of both Giuseppe Verdi and Richard Wagner (Now to 1/25/14, James Madison Building)
A Day Like No Other: Commemorating the 50th Anniversary of the March on Washington -- 42 black-and-white images, plus a video demonstration of 50 additional images, commemorate the 250,000 people who participated in one of the largest nonviolent demonstrations for civil rights that America has ever witnessed (Now to 3/1/14)
Herblock Gallery – Every six months the Library presents a selection of 10 cartoons demonstrating the value of the late Washington Post editorial cartoonist's pointed commentaries on the state of affairs (Ongoing)
LONG VIEW GALLERY
1234 9th St. NW
202-232-4788
longviewgallery.com
Ryan McCoy (9/19-10/19)
Tony Savoie (10/24-11/24)
Amy Genser (11/28-12/31)
MANSION AT STRATHMORE
5301 Tuckerman Lane
North Bethesda
301-581-5100
strathmore.org
A Fine Line: Calligraphy, Language and Symbol -- A closer look at the artistry of handwriting, including new iterations and techniques being tried by modern artists as efforts to keep this most self-expressive of human disciplines from becoming a lost art due to computerized communication (9/21-11/10)
80th Annual Exhibition of Fine Art in Miniature -- Intricately detailed works of art, painstakingly produced in miniature, on popular display (11/23-1/5/14)
Color, Earth, Andes: The Art of Mamani Mamani -- Displaying 23 bold, vibrant and emotional works produced in oils, pastels and silk screens by Bolivian artist Roberto Mamani Mamani (11/23-1/5/14)
NATIONAL AIR AND SPACE MUSEUM
600 Independence Ave. SW
202-633-2214
airandspace.si.edu
Leonardo da Vinci's Codex on the Flight of Birds -- A once-in-a-lifetime opportunity to appreciate the genius of da Vinci in the same space as the Wright Flyer, which made the airplane a reality four centuries later (Opens 9/13)
The Wright Brothers & The Invention of the Aerial Age – The 1903 Wright Flyer, the world's first successful airplane, serves as the centerpiece of this exhibition (Ongoing)
NATIONAL BUILDING MUSEUM
401 F St. NW
202-272-2448
nbm.org
Overdrive: L.A. Constructs the Future, 1940-1990 -- Organized by L.A.'s J. Paul Getty Museum, this exhibition traces the city's transformation into an internationally recognized destination with its own design vocabulary, canonized landmarks and coveted way of life (Opens 10/20)
Palaces for the People: Guastavino and America's Great Public Spaces -- Rafael Guastavino Sr. was arguably one of the most influential architectural craftsmen working in America a century ago, designing tiles in New York's Grand Central Terminal, the Baird Auditorium of the National Museum of Natural History and the Washington National Cathedral, among other venues (Now to 1/20/14)
PLAY WORK BUILD – An immersive, hands-on installation featuring molded-foam blocks of all shapes and sizes and an original virtual-block play experience (Now to November 2014)
House & Home -- A long-term exhibition surveys houses both familiar and surprising, through past and present – including a same-sex couple – challenging ideas about what it means to live at home in America (Now to May 2017)
NATIONAL GALLERY OF ART
3rd Street and Constitution Avenue NW
202-737-4215
nga.gov
Yes, No, Maybe: Artists Working at Crown Point Press -- Exploring the accidents, false starts or failures that inform the creative process, as viewed through working proofs and final prints of art produced over a recent 38-year-span (Now to 1/5/14)
Diaghilev and the Ballets Russes, 1909-1929: When Art Danced with Music -- Showcasing costumes, set designs, paintings, sculptures, prints and drawings, photographs and posters from the most innovative dance company of the 20th century (Now to 10/6)
In The Tower: Kerry James Marshall -- One of the most celebrated contemporary American painters, one whose art reflects on African-American history and culture (Now to 12/8)
The Transformation of Ovid's Metamorphoses -- Through selections from the library's rare-book collection, along with prints, drawings, medals and decorative arts objects, this exhibition illustrates the history and enduring popularity of this mythological tale (Now to 2/9/14)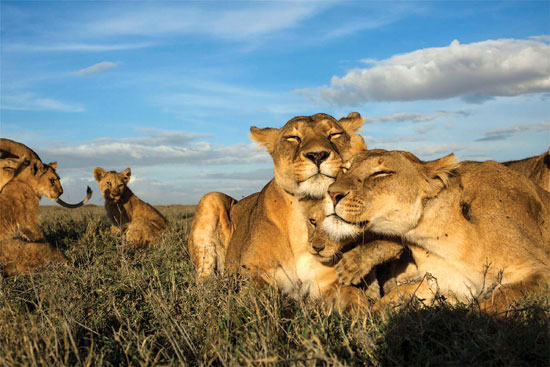 National Geographic
(Photo by Michael Nichols)
NATIONAL GEOGRAPHIC MUSEUM
1145 17th St. NW
202-857-7700
ngmuseum.com
Lions & Tigers & Bears: Through the Lens with National Geographic -- Majestic creatures deserve our respect, care and protection -- and not fear -- as stunning photographs by Michael Nichols, Steve Winter and Paul Nicklen attest (Now to 2/2/14)
One Cubic Foot: Portraits of Biodiversity -- The photographs that resulted after David Liittschwager coaxed insect inhabitants of different small-spaced environments to move in front of his lens (Now to 3/31/14)
A New Age of Exploration -- Celebrating the National Geographic Society's 125 years of vivid storytelling through stunning photography, film and interactive experiences (Now to June 2014)
NATIONAL MUSEUM OF AMERICAN HISTORY
1400 Constitution Ave. NW
202-633-1000
americanhistory.si.edu
Changing America: The Emancipation Proclamation, 1863 and the March on Washington, 1963 -- Celebrating milestone moments in American civil rights history, in collaboration with the National Museum of African American History and Culture (Now to Sept. 2014)
American Stories – The American History museum's newest signature exhibition features an engaging mix of artifacts telling the various stories of the country's history, from the Pilgrims' arrival to the historic 2008 election (Ongoing)
NATIONAL MUSEUM OF NATURAL HISTORY
10th Street and Constitution Avenue NW
202-633-1000
mnh.si.edu
Portraits of Planet Ocean: The Photography of Brian Skerry -- Amazing underwater photographs from some of the most beautiful, diverse and threatened environments on the planet (Opens 9/17)
Mud Masons of Mali -- Djenne, a UNESCO World Heritage Site in Mali, is famous for its spectacular architecture thanks to its centuries-old tradition of masons, whose work is highlighted through archival and contemporary photographs and early engravings (Indefinite)
2012 Nature's Best Photography Windland Smith Rice International Awards -- Juried annual competition that reviewed more than 20,000 images of nature and wildlife from photographers around the globe (Now to March 2014)
NATION Genome: Unlocking Life's Code -- A review of the $3 billion effort to sequence the human genome (Now to 9/1/14)
NATIONAL MUSEUM OF THE AMERICAN INDIAN
4th Street and Independence Avenue SW
202-633-1000
nmai.si.edu
Ceramica de los Ancestros: Central America's Past Revealed – Ceramics made over the past 3,000 years, plus works made from gold, jade, shell and stone, illustrate the region's richness, complexity and dynamic qualities (Now to 2/1/15)
Grand Procession: Dolls from the Charles and Valerie Diker Collection – Five female artists from plains and plateau tribes are represented in this exhibition, featuring 23 colorful and meticulously detailed dolls originally created as both toys and teaching tools in their communities (Now to 1/5/14)
NATIONAL MUSEUM OF WOMEN IN THE ARTS
1250 New York Ave. NW
202-783-5000
nmwa.org
Making Her Mark: Publishers' Bindings by Women -- Honoring the pioneering work of women artists who created designs for the nascent art of book binding in the 19th century (Now to 11/1)
American People, Black Light: Faith Ringgold's Paintings of the 1960s -- Before she made her name by reviving the tradition of African-American story quilts, Ringgold painted bold images responding to the civil rights and feminist movements in 45 rarely exhibited paintings (Now to 11/10)
Awake in the Dream World: The Art of Audrey Niffenegger -- The artist and bestselling author of The Time Traveler's Wife gets the mid-career retrospective treatment (Now to 11/10)
Wanderer: Travel Prints by Ellen Day Hale -- Exquisitely detailed etchings of the cities, landscapes and people this artist, better known for her bold portrait paintings, encountered in her travels around the world (10/4-1/5/14)
Equal Exposure: Anita Steckel's Fight Against Censorship -- Personal papers, photographs and original art are displayed by Anita Steckel, who stirred controversy for her exuberant and shameless female and male erotic figures, and for refusing to back down by creating a Fight Censorship Group (11/4-5/9/14)
Workt by Hand: Hidden Labor and Historical Quilts -- An innovative display showcasing 35 18th-20th century quilts from the Brooklyn Museum's renowned decorative arts collection, reevaluating an art form sometimes dismissed as ''women's work'' (12/20-4/27/14)
New York Avenue Sculpture Project: Chakala Booker -- The only public art space featuring changing installations of contemporary works by women artists, Booker's sculptures in the median of the 1200 block New York Avenue NW are almost exclusively made with recycled tires (Now to March 2014)
NATIONAL PORTRAIT GALLERY
8th and F Streets NW
202-633-1000
npg.si.edu
Dancing The Dream -- Exploring the relationship between the art of dance and the evolution of a modern American identity through images of dancing artists and performers, from Fred Astaire to Michael Jackson, Isadora Duncan to Lady Gaga (10/4-7/13/14)
Mr. Lincoln's Washington: A Civil War Portfolio -- Examining how the Civil War affected patterns of life in D.C. (12/13-1/25/15)
Mr. Time: Potraits by Boris Chaliapin -- Time's most prolific artist created 413 covers for the magazine (Now to 1/5/14)
Outwin Boochever Portrait Competition 2013 -- Juried exhibition of 48 portraits, including a few made from rice, glitter and thread (Now to 2/23/14)
Bound for Freedom's Light: African Americans and the Civil War -- Commemorating the 150th anniversary of the Emancipation Proclamation with a focus on the roles individual African-Americans played during the course of this hard-fought conflict (Now to 3/2/14)
One Life: Martin Luther King Jr. -- Historic photographs, prints, paintings and memorabilia, mostly drawn from the gallery's extensive collection, trace the trajectory of King's career (Now to 6/1/14)
NEWSEUM
555 Pennsylvania Ave. NW
888-NEWSEUM
newseum.org
JFK Timeline -- Two new exhibits, ''Creating Camelot'' and ''Three Shots Were Fired,'' plus a new documentary mark the 50th anniversary of the assassination of the 35th president (Now to 1/5/14)
Make Some Noise: Students and the Civil Rights Movement -- Exploring the new generation of student leaders that emerged in the 1960s to fight segregation and fight for civil rights, from John Lewis, now a U.S. representative from Georgia, to Julian Bond, a former chair of the NAACP (Now to 2015)
PROJECT 4 GALLERY
1353 U St. NW Ste.
No. 302
202-232-4340
project4gallery.com
Christine Gray: Believer -- Still-life artists whose subjects range from geological and archeological specimens to tropical fruit and interior decor (9/14-10/26)
Ellington Robinson: Recent Works -- D.C. native employs acrylic and oil alongside collected materials such as cassette tape, record sleeves and found objects from city sidewalks (11/9-12/14)
THE OLD PRINT GALLERY
1220 31st St. NW
202-965-1818
oldprintgallery.com
Alessandro Mastro-Valerio: A Retrospective -- In 22 years of printmaking, from 1931 to 1952, this Italian-born American artist focused mostly on the female nude (9/20-11/9)
THE PHILLIPS COLLECTION
1600 21st St. NW
202-387-2151
phillipscollection.org
Van Gogh: Repetitions -- A fresh look at the artistic prowess of Vincent Van Gogh through an examination of roughly 30 paintings alongside related drawings and technical photographs (10/12-1/26/14)
Intersections: John F. Simon Jr.: Points, Lines and Colors in Succession -- A four-part installation in the Phillips house stairwell that incorporates drawing, software and computer-generated fabrication, all inspired by the progression of movement in the natural world (10/17-2/9/14)
Intersections: Sandra Cinto – One Day, After the Rain is composed of intricate ink and acrylic drawings on canvas that cover the café walls (Now to 12/30)
History in the Making: 100 Years after the Armory Show -- New York's 1913 Armory Show, the first major modern-art exhibition in the U.S., was controversial, but among other things it had a transformative effect on this museum's namesake founder, reflected by the acquisitions Duncan Phillips made in the decades afterward (Now to 12/1)
SMITHSONIAN AMERICAN ART MUSEUM
8th and F Streets NW
202-633-7970
americanart.si.edu
Our America: The Latino Presence in American Art -- Drawn entirely from the museum's pioneering collection of Latino art, a majority purchased in only the past few years, this exhibition features works in all media by 72 leading modern and contemporary artists (10/25-3/2/14)
A Democracy of Images -- Photographs from the collection, amassed during the past 30 years, offering a survey of photography in America, tracing its evolution from a purely documentary medium to a full-fledged artistic genre (Now to 1/5/14)
TORPEDO FACTORY
105 N. Union St.
Alexandria
703-838-4565
torpedofactory.org
Structural Elements: Kreshnik 'Nick' Xhiku -- Exploring the bonds between figurative and abstracted sculpture (Through-10/7)
In the Flesh 4 -- A popular all-media exhibition examining contemporary figurative art (9/7-29)
Collaborations of Two or More Artists (9/10-10/20)
Black & White: Dark & Light (9/30-10/27)
Disconnect -- An all-media, juried exhibition examining how the development of new technologies and social media has caused a shift in how people relate to and interact with one another (10/5-11/3)
Body Language -- Artwork from a variety of media referencing the human body and the way we use it to communicate (10/9-11/4)
Cindi Lewis: Onstage -- Oil paintings of musicians and performers inviting viewers ''to consider musical performances from a visual perspective'' (10/10-11/4)
Colors of Autumn (10/22-11/17)
Fresh Out of the Oven -- Ceramic Guild artists present their best bakeware creations (10/28-12/1)
Reflections -- part of Fotoweek DC (11/9-12/1)
Small Worlds: A Diorama Show -- An all-media, juried exhibition of artists working in miniature to create worlds (12/7-1/12/14)
TOUCHSTONE GALLERY
901 New York Ave. NW
202-347-2787
touchstonegallery.com
Linda Bankerd: Garden Variety -- Paintings of gardens and other landscapes in a representational abstract style (Now to 9/29)
Janathel Shaw: ReBirth -- Ceramic sculptures and drawings that explore creative and personal journeys (Now to 9/29)
Anthony Dortch (10/2-27)
Mary Trent Scott (10/2-27)
Tre (10/30-11/24)
Betsy Forster (10/30-11/24)
TRANSFORMER
1404 P St. NW
202-483-1102
transformerdc.org
A modest occupation -- Exhibition addresses the intersection of art and economics through the lens of subscription-based art services (9/14-10/26)
UNITED STATES BOTANIC GARDEN
100 Maryland Ave. SW
202-225-8333
usbg.gov
Food for Thought -- Highlighting plants offering culinary, ornamental, medicinal and cultural value, intended to provide inspiration to cook something new, plant food for pollinators or even grow your own food (Now to 10/14)
Season's Greetings -- A fantasy train chugs along a track through imaginative structures created with plant materials, as well as replicas of many of Washington's many landmark buildings (11/28-1/15/14)
VIRGINIA HISTORICAL SOCIETY
428 North Boulevard
Richmond
804-358-4901
vahistorical.org
What Remains of Edward Beyer's Blue Ridge -- Using paintings made in the 1850s by this German artist to compare the communities of Blue Ridge towns Salem and Liberty today (10/15-12/30)
Revolutions: Songs of Social Change, 1860-56 and 1960-65 -- Offering a comparative look at two dramatic periods of civil strife and the music they inspired, from ''The Battle Hymn of the Republic'' to ''Blowing In The Wind'' (Now to December)
The Great Western Virginia Cover Up: Historic Quilts & Bedcovers (Now to 1/5/14)
VIRGINIA MUSEUM OF FINE ARTS
200 North Boulevard
Richmond
804-340-1400
vmfa.state.va.us
Hollywood Costume -- Exploring the central role costume design plays in cinematic storytelling through examination of the most iconic costumes from a century of cinema, everything from The Wizard of Oz to Superman to Harry Potter and the Half Blood Prince (11/9-2/17/14)
Made in Hollywood: Photographs from the John Kobal Foundation (11/23-3/10/14)
The Dorothy and Herbert Vogel Collection: 50 Works for 50 States (Now to 10/20)
Catching Sight: The British Sporting Print (Now to 12/29)
VITRUVIAN FINE ARTS GALLERY
734 7th St. SE
2nd Floor
vitruviangallery.com
J. Eric Goines: Smut -- Local gay African-American artist presents the results of a year-long project of erotic drawings and paintings made during nude-male sketch nights at this gay-owned gallery (9/21-10/12)
THE WALTERS ART MUSEUM
600 North Charles St.
Baltimore
410-547-9000
thewalters.org
Jacob Lawrence's Genesis Series -- Each of the eight works on view from this celebrated painter of historical African-American figures describes a passage from the Bible (9/14-4/13/14)
Egypt's Mysterious Book of the Faiyum -- An exquisitely illustrated papyrus from Greco-Roman Egypt, one of the most intriguing ancient representations of a place ever found (10/6-1/5/14)
Book Bindings from the Gilded Age (10/26-5/18/14)
Living by the Book: Monks, Nuns and their Manuscripts (7/13-9/29)
WASHINGTON PRINTMAKERS GALLERY
Pyramid Atlantic Art Center
8230 Georgia Ave.
Silver Spring
301-273-3660
washingtonprintmakers.com
Jenny Freestone (Now to 9/29)
Michael Hagan (10/2-27)
Lila Asher (10/30-12/1)
Clare Winslow (12/4-29)
WASHINGTON PROJECT FOR THE ARTS
202-234-7103
wpadc.org
Experimental Media 2013: Cyber In Securities -- An interactive exhibition exploring contemporary data collection and imaging surveillance practices, highlighting artists whose work makes visible experiences of tracking and being tracked in a digital age (Now to 9/27, Pepco Edison Place Gallery, 702 8th St. NW)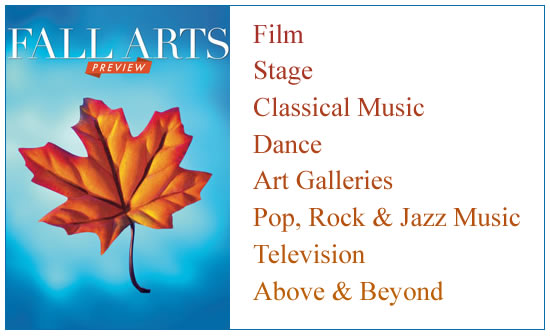 ---