Fixtivus
The Fix-It Holiday Gift Guide for the Rest of the Year
It's been a hard-knock life for us here in Capital City. From the government shutdown to "Obamacare" and even Miley Cyrus, everything just seems broken. To help right some wrongs this holiday season we have assembled a gift guide that will help to fix some of what's wrong with – I mean in – your friends' and families' lives. So dig in and find the perfect gift for everyone on your list.
HOME/FOOD
1. Washington Post Delivery Bag Wine Carrier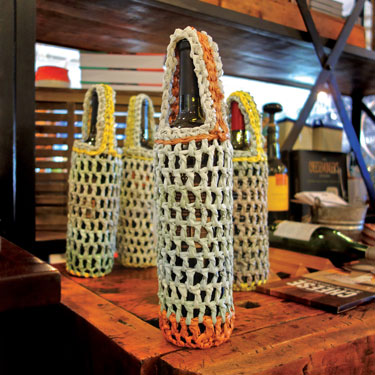 $20
Trohv
202-829-2941
232 Carroll St. NW
trohvshop.com
Shop local, recycle local. Artisan Peter Banson has created a beautiful and useful solution for delivering one of the holidays most sought-after gifts. The soft durable plastic easily covers your precious cargo and the recycling of Washington Post delivery bags will make the baby Jesus smile. It's a Christmas miracle.
2. Mason Jar Shaker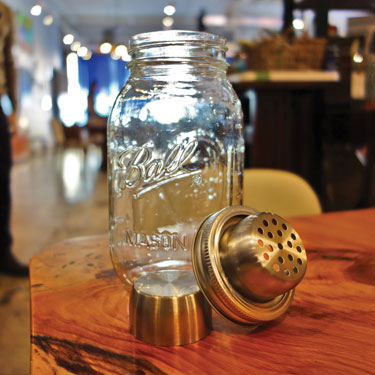 $29
Trohv
The perfect gift for the 007 in your life. The innocuous Mason jar leads a double life as an undercover drink shaker. Unlike metal on metal shakers the glass bottom ensures your top always pops when ready to pour.
3. Nest Protect Smoke + Carbon Monoxide Detector
$129
amazon.com
(Pre-Order Only)
Protect your nest with the next generation of smart smoke detectors. This little powerhouse can push notifications to your phone that let you know if an alarm is going off or if the batteries are low. Amateur cooks will rejoice, as a simple wave of the hand will silence the wailing alarm – assuming it's nothing serious. Sorry, no fix for the burnt toast on this year's model.
4. Obama Birther Certificate Tray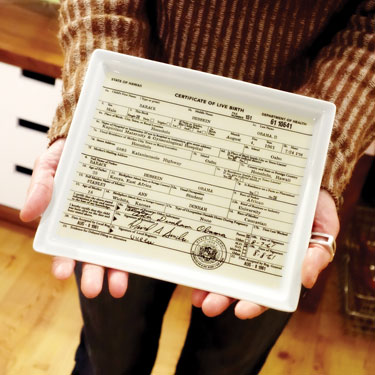 $23
Homebody
202-544-8445
715 8th St. SE
homebodydc.com
Short on cash but longing for some holiday entertainment? We've got your fix right here. Invite over you favorite birther for a delicious serving of humble pie. Fireworks not included, but sure to ignite.
5. Epicurean Capital Cutting Board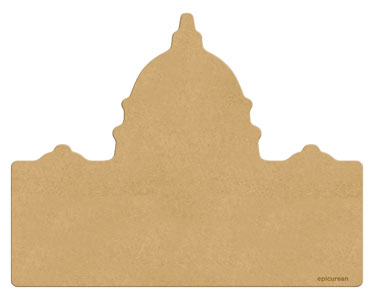 $28
Hills Kitchen
202-543-1997
713 D St. SE
hillskitchen.com
You many not be able to do much about capital gridlock, but this board makes a great gift for any master chef to julienne vegetables into working order. It's dishwasher-safe, heat-resistant, knife-friendly and comes with a lifetime warranty.
6. Joseph Rocker Garlic Crusher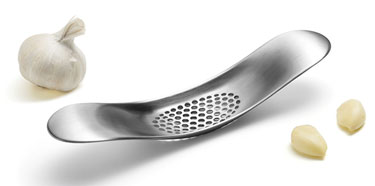 $15
Home Rule
202-797-5544
1807 14th St. NW
homerule.com
Add a little rock-n-roll to any kitchen with this garlic crusher. Easily and evenly crush garlic by simply rocking back and forth. Rhythm, big hair and zebra-print tights not necessary, but highly recommended.
7. Lékué Perfect Ice Cube Maker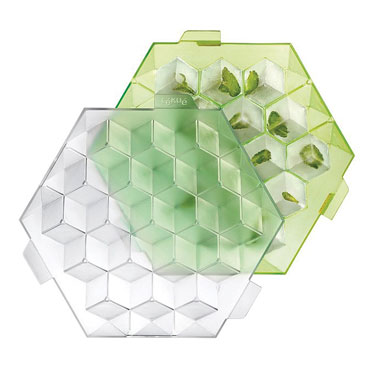 $20
Home Rule
Great for the perfectionist in your life. Simply fill, freeze and – Bam! – perfectly formed cubes of ice ready to serve with any drink. The trays are made of a flexible rubber, so not only are they pretty to look at but make extraction of the ice simple and easy.
TECH
8. Simplicity Kit
Eraser $3, Pencil $2, Brass Sharpener $4
Redeem
202-332-7447
1810 14th St. NW
redeemus.com
Who doesn't make mistakes? Prepare the faux-pas-prone person in your life with a low-tech solution for erasing away errors. This Simplicity Kit includes the original word processor, a sharpener and, of course, an extra-big eraser able to handle years of mistakes.
9. Garmin HUD (Head-Up Display)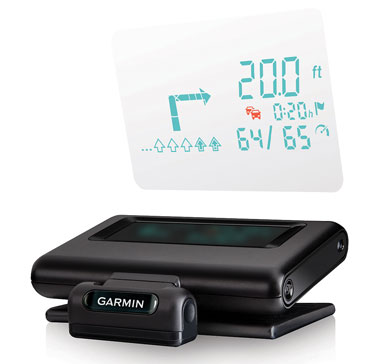 $150
garmin.com
Thoughts of your awkward family holiday dinner may bring you down, but this season this novel navigation unit will help to keep your eyes up and on the road. Garmin's portable unit displays turn indicators, distance to the next turn, current speed and speed limit, and estimated time of arrival all on your dashboard. Sorry no turn-by-turn help to get through the actual family feast.
10. Tile App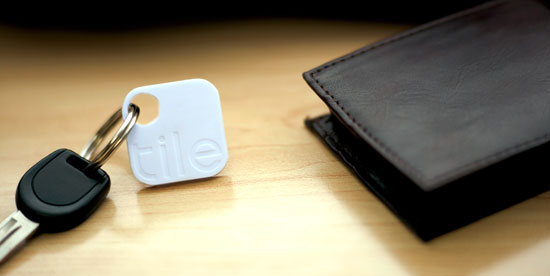 $20 (Pre-Order – Ships Spring 2014)
thetileapp.com
Forget me not! The perfect solution for the memory-challenged. Sure, it won't help you remember birthdays, but finding keys or maybe kids (not an approved use) is a good start. Simply attach, stick or drop it on any item you might lose and the mobile app will help you find it if you do. Now if they just had one to help find our dignity.
11. 3M Streaming Projector Powered by Roku (SPR1000)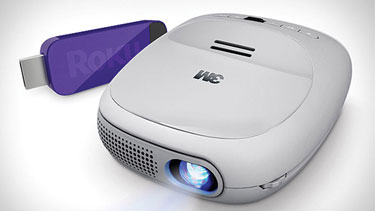 $190
amazon.com
The Tardis of tiny gadgets, this amazing little palm-sized projector makes everything bigger. Stream movies or use the included Roku stick to watch Hulu, Nextflix, Amazon or any of the other 100-plus channels on a 720dpi HD projection, up to 120-feet wide. It's also portable and has 2.5 hours of battery life for media on the go.
MEN
12. Squeaky Clean Green Solid Shampoo and Jungle Solid Conditioner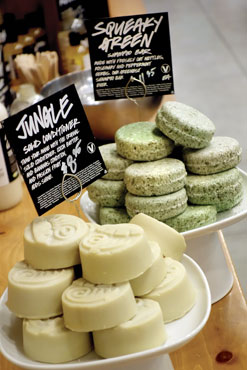 Shampoo $12, Conditioner $9
Lush
202-333-6950
3066 M St. NW
lush.com
Keep it clean this holiday season with travel-friendly solid shampoo and conditioner. These pucks of joy deliver all the benefits of their liquid, vegan, environmentally friendly cousins without the hassle of a cavity search when going through TSA checks. Don't worry: The liquid form is still available if that's your thing.
13. Herschel Packable Daypack and Stanley Classic Thermos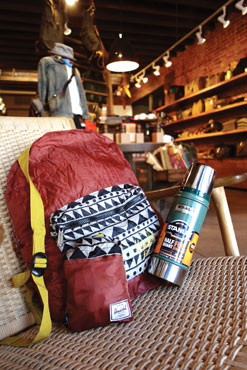 Daypack $30, Thermos $40
Federal
202-518-3375
2216 14th St. NW
federalstore.com
Help your own Dr. Livingstone conquer the urban jungle with style. The gold standard of drink bearers will keep their morning libations' temps just right as they set out to seize the day. At the end of the long hunt they can unpack their pocket-sized daypacks to store the day's kill. Um… or just groceries and booze.
14. Nickel Morning-After Rescue Gel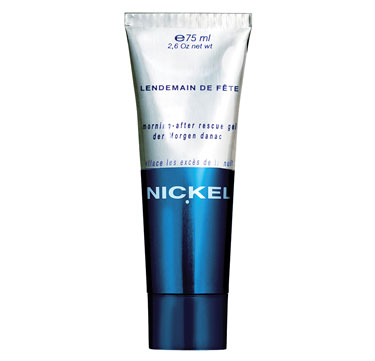 $42
Universal Gear
202-319-0136
1529B 14th St. NW
universalgear.com
A shock treatment for those mornings when waking up is too tough. Whether you were working real hard or partying way too late, this product will bring radiance and softness back to your skin. As an added bonus, it also delivers a stretching and firming effect. Caffeine, menthol, wheat extract.
15. John Varvatos Black Suede Vest and Band of Outsiders Tie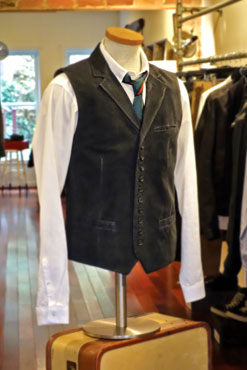 Vest $1,295, Tie $155
Lost Boys
202-333-0093
1033 31st St. NW
lostboysdc.com
Dress up that someone special with something very special. The suede vest is not only a limited-edition runway piece from the legendary John Varvatos, but with a bevy of buttons and cinch in the back it will keep you feeling svelte after any feast. The green-and-red tie adds a dash of color and keeps the focus above the waistline. Holiday camouflage at its best.
16. Jon Wye Pancake Plates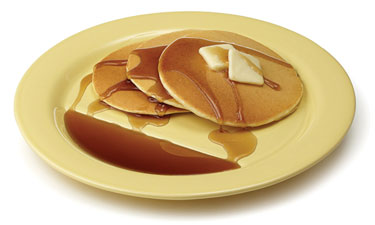 After a lifelong love affair with breakfast, Wye pinpointed the crux of satisfaction: syrup. Designed with a raised edge, which gently slopes the plate toward the diner, and an ingenious reservoir for pooling syrup, this plate was made for slicing, dipping and delighting in each bite of pancake goodness.
WOMEN
17. Wolverine Socialite Wedge Boot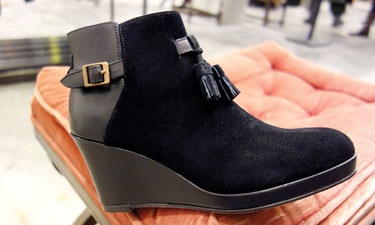 $280
Redeem
202-332-7447
1810 14th St. NW
redeemus.com
Drive a wedge between beauty and pain. These black beauties are more Sassy as a 1980s magazine, but with aBazaar-refined edge that can easily be dressed up or down. Tassel, buckle, suede, leather…. We could celebrate them till spring.
18. Legacy East/West Universal Case in Glitter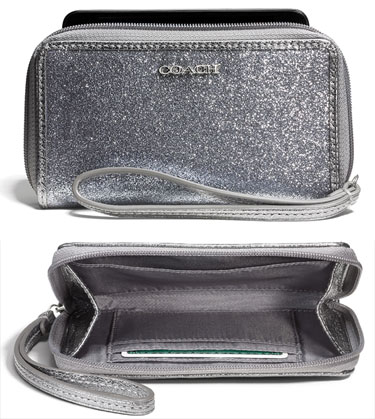 $68
Coach
202-333-3005
3259 M St. NW
coach.com
Forget form over function, it is and always will be fashion above feature. Thankfully for those who disagree there is Coach deftly combining both. This case not only glitters more than a Kesha concert, but acts as a wallet that can store your phone, cards, cash and – of course – extra glitter.
19. Midnight Recovery Concentrate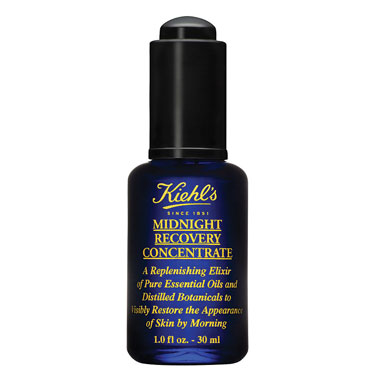 $46
Kiehl's
202-333-5101
3110 M St. NW
kiehls.com
The perfect gift for the workaholic in your life. Sure, they think the weekend Metro schedule is great only because they can stay at the office longer, but they still want to wake up looking refreshed. Kiehl's has a fix to ease the tension on her face quicker then a flask of whiskey hidden in her desk. Simply apply, sleep and let the special formula do all the repair work.
20. Eco Gift Set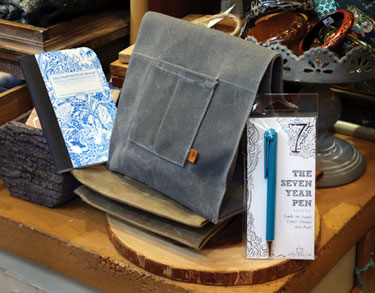 Decomposition Book $6-$12, Marlowe Lunchbag by Peg and Awl $56, Seltzer Goods Seven Year Pen $9
Proper Topper
202-842-3055
1350 Connecticut Ave. NW
propertopper.com
Give the gift of green this year. Match up this notebook made of 100 percent post-consumer waste with a pen good for writing in it for seven years. Place both in the reusable waxed-canvas bag and you'll have a ready-to-give gift that would make Captain Planet proud. Earth, Wind, Fire, Heart.
21. Native Union Power Link Knot USB Keychain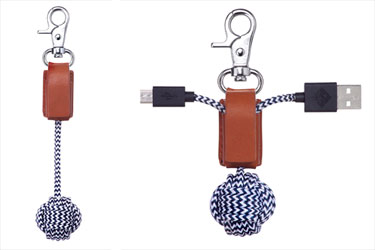 $50
Universal Gear
202-319-0136
1529B 14th St. NW
universalgear.com
Give the power player in your life the best gift ever: more power. This keychain not only delivers top-notch (or knot) style, but also doubles as a quick-and-easy cable to charge all you mirco USB devices. Clip it on your bag or belt loop for easy access to all your power needs throughout the day… or night.
PETS
22. My Dog Toy Tuffy Dragon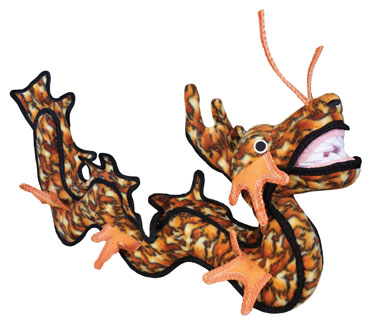 $81
The Big Bad Woof
202-291-2404
117 Carroll St. NW
thebigbadwoof.com
Do you know a dog tough enough to take on the dragon? The Bruce Lee of dog toys is ready for anything. It has reinforced seams, multi-sewn interior layers and a tough fabric exterior that can take a punch (or bite) from any four-legged friend.
23. Spray-N-Play Cleansing Spritz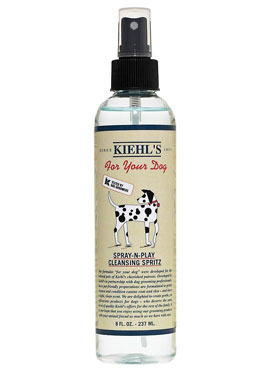 $13
Kiehl's
202-333-5101
3110 M St. NW
kiehls.com
No time or patience to fetch Fido a shower? Is the washing machine starting to look like a viable option? Step back and check out Kiehl's two-step cleansing spray. Simply spray, rub in, pray for forgiveness for actually considering putting your dog in a washing machine, and then towel off.
24. Gourmet Organic Dog Donuts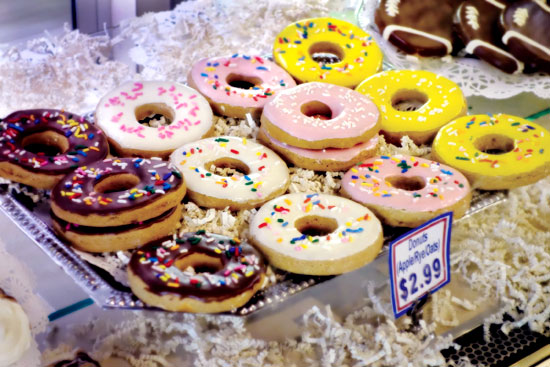 $3
Howl To The Chief
202-544-8710
733 8th St. SE
howltothechief.com
Forgot the dog owner on your list? Doh! Head over to Capital Hill for a quick dog-friendly doughnut fix. Made of apple, rye and oats, it may do you good to trade in your Dunkin' and join your best friend in doggy heaven.
25. Found My Animal Collapsible Dog Bowl and Ombre Leash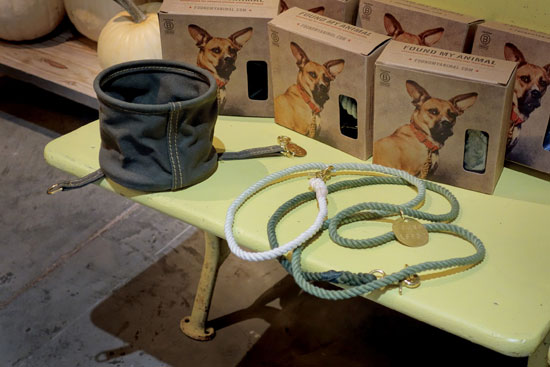 Dog Bowl $32, Leash $58
Salt and Sundry
Union Market
202-556-1866
1309 5th St. NE
shopsaltandsundry.com
Got a Cujo who thinks he is king? Keep your canine companion in line with this durable, handmade leash and attachable, collapsible canvas dog dish. Profits from Found My Animal products also go back to help support a mission of encouraging animal adoption over purchase.
---