As the performing arts community saw its ranks decimated by HIV/AIDS in the 1980s and '90s, artists and activists sprang into action to combat the deadly epidemic. One local organization, Arts in Action, was created 12 years ago to raise funds for research and prevention efforts.
The organization will hold its annual fundraiser Jan. 23 at the home of Dr. Jim D'Orta, featuring a performance from Helen Hayes Award-winning theater star, Sherri Edelen.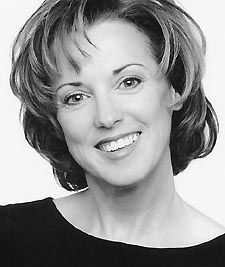 Edelen
Among Edelen's selections for the evening will be "Empty Chairs at Empty Tables," from Les Miserables, a request from Arts in Action co-founder and president, Peter Rosenstein.
"The concept behind Arts in Action is to honor all of the friends we've lost to AIDS," Rosenstein says. "We want the event to be upbeat, but this one song allows people to remember the friends they've lost and the people they knew."
It's a sentiment shared by Edelen, who also lost friends to the health crisis. "In the early years, it really took over," she recalls. "Two of my friends who I moved up [to the D.C. area] with are gone, and there were only eight of us to begin with. It hit us all locally."
The champagne reception, catered by Café Milano, will raise funds for Food & Friends, Us Helping Us, Whitman-Walker Clinic and Metro TeenAIDS. Rosenstein expects the event will draw about 200 people and raise more than $30,000.
In previous years, Arts in Action events featured the casts of Miss Saigon, Les Miserables, Ragtime, Rent and Hello Dolly. In 1997, the organization sponsored Roberta Flack in concert at the Lincoln Center.
This is the first time Edelen, who will be accompanied by George Fulginiti, has sung for Arts in Action. Rosenstein says the idea to invite her came from Michael Kahn, artistic director of the Shakespeare Theatre, who recommended Edelen for the event. "I'll sing for anything as long as it's a great cause," she says with a laugh.
In 2000, Edelen won the Helen Hayes Award for Best Actress in a Musical for her performance in Side Show at the Signature Theatre. She was also nominated for her work in Assassins, The Rink and She Loves Me.
The event will run from 6 to 8 p.m. at 3032 N St. NW. The suggested donation is $100 to $500. For ticket reservations and more information, call 202-232-1682.