A jukebox instead of a DJ — at a dance club?
"I'm serious as a heart attack," says Chuck Bowers about Baltimore's Hippo when it first opened 35 years ago. "When you walked into the main room there was a jukebox. And you didn't have to pay." That jukebox only lasted a couple years, however.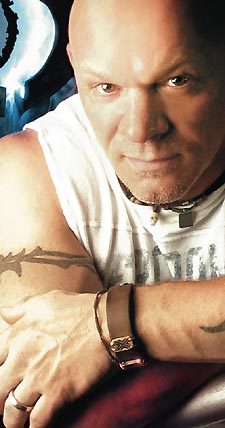 junior vasquez
"It just got to the point that I don't know how many times they were playing Barbra Streisand," says Bowers. "I got rid of that baby a long time ago."
Much has changed since the early 1970s, from the rise and fall of disco, to the advent of house DJs, to the emergence of HIV and AIDS. But one of the few constants is the Hippo itself. It's one of the country's oldest gay dance clubs still operating under the same name with the same owner. (Bowers has owned it for 30 years; the original owner died a few years ago.)
Now, Bowers is preparing to celebrate 35 years to the exact date the Hippo opened. On the seventh day of the seventh month of the seventh year this decade, the Hippo will throw a party with celebrated house music DJ Junior Vasquez. It all adds up to the makings of a legendary evening. And all for free.
"It's a nice way to thank the public for its support all these years," says Bowers. "We're here for you, and we're going to continue to be here for you."
"So many clubs come and go, especially these days, it's important to celebrate the clubs that have been a staple in our community," says Vasquez. "I think the reason the Hippo has remained successful is that it grows with the community."
"We cater to every walk of life," says Bowers, a 62-year-old Charm City native. "I don't care if you're gay/straight, white/black, male/female, young/old. As long as you come here to have a good time and behave yourself, I ain't got a problem. I love each and every person.
"I'm with family here."
Club Hippo, at One West Eager Street in Baltimore, celebrates its 35th anniversary next Saturday, July 7, with DJ Junior Vasquez. Doors open at 9 p.m. Club closes at 2 a.m. No cover. Visit www.clubhippo.com.