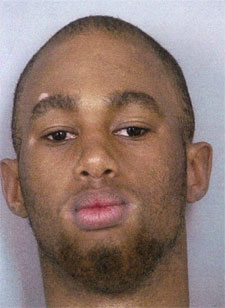 Robert Hannah
The Washington Metropolitan Police Department today released information for a suspect wanted in the death of Tony Randolph Hunter, who died Sept. 17 of injuries sustained Sept. 7 during an attack and robbery on the 1300 block of Eighth Street NW.
Police say there is an outstanding felony warrant for Robert Hannah, aka Rob, for voluntary manslaughter.
According to the MPD, Hannah, 18, is a black male; 5 feet, 7 inches tall; weighing 148 pounds. His was last known to reside in the 1100 block of McCullough Court NW, and is believed to frequent the area around the intersection of Seventh and O Streets NW.
Anyone with information is asked to call MPD Det. Jed Worrell at 202-497-4606 or 202-486-1596; or Det. Jackie Middleton at 202-645-5501 or 202-497-4606, immediately. Anonymous tips may be left at 1-888-919-2746, or texted to 50411.