Danielle Cooper still recalls how she felt when she received an acceptance letter to D.C.'s Howard University, among the nation's most renowned historically black colleges and universities (HBCU).
"I had heard about this rich history, and this rich culture, and all these great people that had graduated from this university who went on to do awesome things," says Cooper, a 19-year-old lesbian, remembering the day she learned she'd be leaving her home in Maplewood, N.J., to enter Howard in the fall of 2007. "I felt so honored to have that acceptance letter."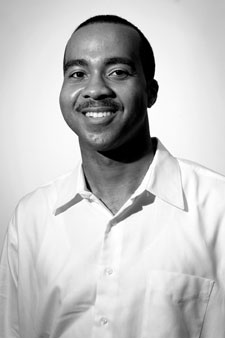 Sterling Washington
Other, less pleasant feelings would follow.
"It wasn't what I expected," says Cooper. "I found it to be quite homophobic."
Living in a co-ed dorm, Cooper says several students told her they didn't approve of her "lifestyle." A rainbow sticker she'd posted on her door was vandalized. Despite her initial excitement, Cooper says she felt unwelcome at Howard.
"I met students there who had never met another out gay person. When my orientation was put on the table, it was almost like a wall was put up."
Though she ultimately left Howard, Cooper says there was a place she found solace during her single semester: BLAGOSAH. The acronym stands for the Bisexual, Lesbian and Gay Organization of Students at Howard, which was formed in 2000 to address issues of homophobia on campus and to provide a safe space for GLBT students and their allies.
"BLAGOSAH was more or less a saving grace while I was there," Cooper says.
Though it was only a year ago that Cooper left Howard, Amari Ice is having a much better experience as an openly gay student.
"I haven't had any issues with anybody being homophobic toward me," says Ice, a 20-year-old sophomore from Indianapolis studying communications and psychology. "But I have heard a lot of horror stories."
Ice might be more privy to those stories from his seat as the current president of BLAGOSAH. And nearly a decade since its founding, Ice says those running the group are planning several changes to spread the group's influence beyond its regular Friday-night meetings. First up? The name.
"We want to make it more inclusive so that everybody is willing to come out," Ice says. "We kind of feel that the name hinders us from gaining other members — members who aren't necessarily out — or members who don't identify as LGBT. We also [want] to open the organization up, to not only focus on LGBT issues."
Part of the new focus may include allying with non-GLBT student organizations, and putting an increased emphasis on HIV/AIDS awareness and prevention.
The group's vice president, Andre Rosario, 21, a senior studying biology, insists that taking the "Bisexual, Lesbian and Gay" out of the group's name is not compromising its presence on campus.
"We're going to be doing LGBT-oriented things, and once people see that it will be clear that that's what our organization is," says Rosario, a D.C. native. "You could make the same argument about organizations like the Human Rights Campaign, or the National Black Justice Coalition. Whenever you hear people talk about them, they realize that that's an LGBT organization."
Even without changes, those routine Friday-night meetings are attracting about 30 students each week, Rosario says, allowing students an opportunity to talk about safe sex, GLBT politics, or nearly any topic they like.
"We start off the meeting with ice breakers, just to get people to know each other, and then we talk about current events," Rosario says. "We're the space for students to come and be themselves."
Sterling Washington, an original founder of BLAGOSAH, says the need for such a space, rather than any single event, was the impetus for forming the group in 2000.
"For me it was very much about giving students on campus a place where they could interact with other gay students and do community-related activities and just talk about what it's like to be an LGBT student on Howard's campus," he says.
"There are certainly unique issues associated with being a double minority, so for a lot of black students to come out is a really big thing. You run the risk of being alienated among peers who you have this kinship with, because you all sort of understand racism. But then you have identified something about yourself that separates you even further."
By 2003, BLAGOSAH had obviously made its mark, winning the university's Student Organization of the Year Award. That honor, in part, stemmed from BLAGOSAH sending the club's vice president at the time to Bay County, Fla., with the Gay & Lesbian Victory Fund. Washington says it was important for BLAGOSAH to help fight a ballot initiative seeking to overturn a component of a civil-rights law protecting GLBT people.
"They really needed people of color down there, because the religious right was really trying to appeal to black residents and pretty much misleading them," says Washington.
Though Washington has moved on to work with a variety of local and national groups advancing GLBT equality, he remains an advisor to BLAGOSAH. Rosario is about to follow in Washington's footsteps, preparing to graduate and leave the university in 2010. And though BLAGOSAH has been inactive for stretches in the past, he's confident that his departure won't hurt the group, which has been particularly energized since marking its eighth birthday in October.
That's good news for Cooper, who says that if she finds herself back at Howard, it will be for a BLAGOSAH meeting.
"BLAGOSAH gave me not only a home away from home, but a place for me to be me," she says. "That's all I wanted."