Few people hate Thanksgiving, but plenty see it as daunting. It's one thing to get a few days off from work and either go out to dinner or visit friends for the holiday. It's another to play host yourself, trying to juggle all the variables: menu planning, shopping, prepping animals, vegetables and even minerals if you'd like some sparkling water or salt on your banquet table. A simple dinner party may can be intimidating, let alone the pinnacle food holiday on the American calendar.
But if you are willing to dive in, a good place to look for inspiration is Food and Friends, the D.C. nonprofit organization serving meals to more than 1,400 clients with HIV/AIDS, breast cancer and other illnesses, both in the District and across large swaths of Maryland and Virginia.
"My day starts at 4:45 in the morning, here at Food and Friends," says Executive Director Craig Shniderman, explaining how his Thanksgivings begin, packaging meals for others. "My immediate and extended family arrive at 7. My 86-year-old mother arrives a little later to provide necessary 'supervision.' We finish around noon or 1 o'clock. It's a long day, but it's fun."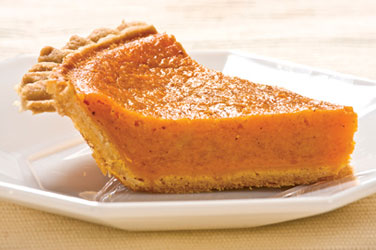 And those meals the Shnidermans are packaging aren't your everyday meals, either. For Thanksgiving, Food and Friends goes all out for their clients, providing them food to not only see them through the long holiday, but to give them the chance to return the favor to their caregivers.
Charnay Henderson, director of programs, aka the Thanksgiving cheerleader, orchestrates Food and Friends's Thanksgiving effort, probably arriving even earlier than Shniderman. But she seems to love it.
"It's actually a full Thanksgiving dinner: full turkey — 10 to 12 pounds — roasted potatoes, stuffing, gravy, sweet potatoes, buttered corn, green beans, collared greens, cranberry sauce, dinner rolls, fresh fruit and sweet-potato and apple pies," Henderson says of the bounty she is sending to clients. "It's enough for four people. … I think it's one of their favorite days to get service from us. It's a really nice dinner. And they can have over the people who supported them throughout the year."
Like anyone preparing a Thanksgiving dinner — or a thousand — Henderson is prepared for things to go wrong. Over the years, she's had to wrestle with bad weather, too few volunteers, and even a shortage of the day's stars, turkeys.
"We had to scramble to get fresh turkeys," she remembers, adding that Food and Friends opts for fresh, rather than frozen, turkeys. But though things may go wrong, lots of planning keeps disaster at bay. Henderson says she begins her planning the first week of October, lining up her volunteers and figuring out which clients want the full meal, versus those who will be guests at another's table.
Tim Devine, pastry chef at Food and Friends, can't get as much of a head start in that he's working with perishables, but he has just as much reliance on planning.
"We actually start the Sunday before Thanksgiving," says Devine. "The first day, we're going to start prepping the turkeys — get the insides out, the neck and all. Then we get 'em cleaned and panned. We'll probably get 60 ready. Monday, about 5:30 a.m., the first batch goes in and we start cleaning the next batch. Thanksgiving Day, all we do is pack bags."
On a much smaller, household scale, Devine breaks down the prep work, with some commonsense advice. Step 1, he says, is ordering a fresh turkey to pick up a couple of days before Thanksgiving. The rest of the shopping should be done before Thanksgiving week, otherwise the chaos in the aisles might break the strongest of sprits. Greens can be cleaned and kept in the refrigerator for a couple days so that you're not snipping green beans on Thursday. He also warns against stuffing your bird. Why add potential food poisoning to your list of the day's anxieties? Skip the stuffing and bake some dressing. If you're making dinner rolls, they can be baked many days ahead and frozen, reheated on Thanksgiving Day. And a homemade pumpkin pie could be Tuesday night's chore, making sure to chill it completely before covering it in cling wrap and storing it in your refrigerator.
To help get a handle on Thanksgiving — as well as to get into the spirit of the holiday — Food and Friends also sells gourmet pies made by a third party supplier, making this the third year of their "Slice of Life" fundraiser. The pies, in four varieties along with a chocolate cheesecake, are available for pickup at several local CVS store locations Tuesday, Nov. 24. Save time with a Food and Friends pie, buy an extra for one of their clients, augment your own sweet offerings, or all three.
"I think the clients really feel special knowing someone they may never have met bought them a pie," Henderson says of the pies people purchase to donate, adding, "I feel better sitting down to eat knowing I've helped others eat."
For more about Food and Friends's Slice of Life or to order pies, visit www.foodandfriends.org. For questions, call Eliza Yoder at 202-269-6826 or e-mail . The deadline for orders is Thursday, Nov. 19.
Tim Devine's Divine Pumpkin Pie
2 large eggs
3 large egg yolks
1 teaspoon vanilla
1/2 cup sugar
1/4 teaspoon salt
3/4 teaspoon ground cinnamon
1/3 teaspoon ground ginger
pinch ground clove
1 cup heavy cream
1 1/2 cups plain canned pumpkin puree
9-inch frozen pie crust
Preheat oven to 350 degrees.
In a large bowl, beat the eggs, egg yolks and the vanilla together lightly.
Stir in the sugar, salt, cinnamon, ginger, cloves and heavy cream until thoroughly blended.
Stir in the pumpkin.
Pour into pie shell.
Bake until a toothpick inserted in the center comes out clean, about one hour.
NOTE: Do not jiggle the pie while it is baking. Allow the pie to cool on a wire rack, then refrigerate. If made up to two days before eating, store the pie in refrigerator covered, but do not cover the pie till it has been cooled completely.