Washington has already seen a string of wedding ceremonies in high-profile locations since marriage equality became a reality — from the Human Rights Campaign's Equality Forum, to All Souls Unitarian Church where Mayor Adrian M. Fenty signed the marriage bill. The nation's capital is filled with welcoming locations for same-sex couples to tie the knot.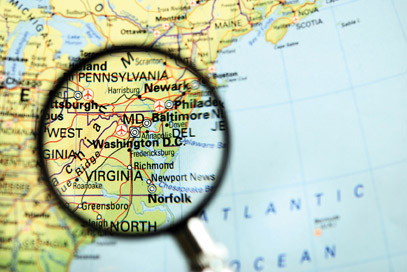 (Photo by Gunay Mutlu)
And whether you envision your big day under a roof or out in the open, you don't have to travel too far to make either a reality. Before you pick a spot, however, it's best to determine the size of your guest list and budget, as well as the time of day in which you hope to celebrate your union.
"The best thing about weddings is typically they're all over the place," says Hector Torres, vice president of Capital Hotels, which operates the St. Gregory Hotel and the Beacon Hotel. "Sometimes couples want a brunch wedding, or they like to have a luncheon wedding, or dinner. It all depends on the kind of wedding you are looking for."
Time of day plays a big role in the cost of the event, he adds — that could mean having a $30 lunch or brunch wedding, to a $150-a-plate dinner with caviar.
"The best thing about it is that we're really prepared to work with the customer," says Torres.
Couples seeking something out in the open can match a larger a guest list with an affordable price tag at one of Maryland's State Parks, suggests Kelly Prizel, who operates the website, SoYoureEngayged.com.
"All the public parks in Maryland are super cheap, under $2,000, and they're amazing," says Prizel. "They're big, they're beautiful. The only [drawback] is you usually have to reserve your wedding date two years in advance."
Prizel suggests the Montpelier Mansion in Laurel, and the Audubon Naturalist Society in Chevy Chase, where she tied the knot with her wife Natalie, for a party of about 125 people.
"It's an extremely popular option, because it's affordable," she says, adding that the staff at the parks is "really accepting and go out of their way to be accommodating."
Other outdoor venues include the Potomac Point Winery in Stafford, Va., where event coordinator Tanya Caruso says same-sex couples are welcome to celebrate their union.
"You're not going to find a venue like this anywhere," says Caruso. "The owners traveled to Europe, to different wineries, and that's how they came up with ideas for the Mediterranean architecture." The vineyard still has open spots for 2010 weddings.
Those looking for an even larger gathering can fit about 800 people inside All Souls Unitarian Church in Columbia Heights.
A traditional three-hour ceremony costs $1,000 on a weekday and $1,200 on a weekend. The church also features a courtyard, at $500 for two hours.
For couples leaning toward keeping their celebration intimate and casual, the CommonWealth Gastropub fares well among D.C.'s restaurants.
"We are unique because we have a somewhat casual atmosphere with fantastic food and beverages," co-owner Sandy Lewis says of the gay-owned restaurant. The CommonWealth has three spaces that can be used for weddings: an outdoor patio, the pub and the restaurant, which includes a private dining room.
"We are extremely flexible and if a couple is willing to get married during the week instead of the traditional weekend," says Lewis, "it can cut the cost almost in half."
With so many different options, Lewis says the price is anywhere between $2,000 to $20,000, depending on the size of the party, time of day, and the menu and beverages chosen.
A wedding at CommonWealth would be a new frontier for both the restaurant and the newlyweds. "We are anxious to do our first," says Lewis, adding, "Maybe it will be me and my partner."