As D.C. enters its second month of same-sex couples being able to obtain marriage licenses, some wonder if – as with California and Maine – this apparent equality might be short lived. It's fair to ask if – as is the case with some couples in California – marriage equality could be torn asunder.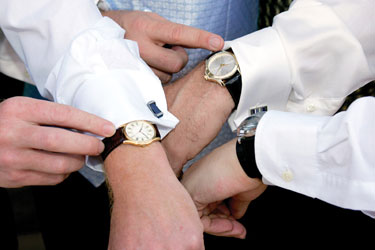 Yes, it could.
Is it likely? No, but it is a possibility and couples thinking about getting married should, at the least, pay attention to the two different arenas where the District's marriage equality could face a challenge.
The first is coming up soon, as the D.C. Court of Appeals hears oral arguments at 10 a.m., May 4, in Rev. Harry Jackson's lawsuit attempting to hold an initiative vote on marriage equality in the District. Jackson's lawyers with the Alliance Defense Fund were unsuccessful in their attempts – all the way up to the U.S. Supreme Court – to halt the marriage law from taking effect until a referendum could be held, but the case seeking an initiative remains.
The initiative lawsuit, in which Jackson and others are suing the District itself and the D.C. Board of Elections and Ethics, was unsuccessful in trial court, and legal observers don't expect the appeal to be successful. As marriage equality opponents showed with the referendum effort, they likely will attempt to take the matter to the U.S. Supreme Court, where Chief Justice John Roberts already has written that the argument that a vote should be allowed "has some force."
The second area where D.C.'s marriage equality could be challenged is in Congress, once the District submits its budget to Congress for review. Congress, in the past, has attached "riders" to the D.C. budget, preventing the local government from implementing District laws such as the domestic-partnership bill or needle-exchange funding efforts.
Although Congress removed the riders from the budget that it approved in 2009, this is the step in the process of congressional action that has most concerned those pushing for marriage equality in the District. Longtime D.C. LGBT equality advocate Bob Summersgill said that the District will send its budget to Capitol Hill in May or June but that "it's generally been in the fall" when Congress deals with approving the District's budget.
Although neither the court case nor the congressional approval appear at this time to spell a likely end to marriage equality in the District, couples in California will tell D.C. residents that – if you've got a belle or beau you'd like to make your spouse – the best time to marry is now.