The 2009 Next Generation Awards: Where Are They Now?
As Metro Weekly honors the second round of Next Generation awardees, one of the 2009 crop finds himself busy. Very, very busy.
"We just moved into our new space, a youth drop-in center for LGBTQ youth in Mount Pleasant," says José Ramirez, youth program coordinator at La Clinica del Pueblo. "It's really cool."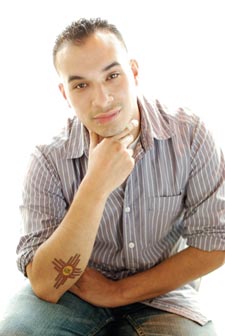 José Ramirez
Ramirez, 28, says he's been waiting on the CDC-funded center — which offers HIV testing, Internet access, a mini gym and a library — for more than three years. As they say, when it rains, it pours. He recently joined the Youth Pride Alliance board, too.
And don't forget the movie.
"They followed me around for almost two months," Ramirez says of the team making the documentary, The Other City. "They interviewed my friends. My mom's even in the movie."
As an HIV-positive youth, working as an HIV educator with D.C. youth, Ramirez's story was a compelling one for the D.C.-based documentary, which just premiered at the Tribeca Film Festival in New York, followed by a panel discussion including Ramirez.
With less fanfare, Ramirez also got a little time away in New Mexico, where he also worked as an HIV educator. With so much happening in his life, he was happy to enjoy the desert quiet for a while.
"It's just, like, so fast-paced. And I'm a country boy," he says with a laugh. "But I'm happy — especially with the drop-in center opening."