The Metropolitan Police Department (MPD) released a photograph of Michael Geoffrey McKoy to Metro Weekly on Monday, June 7, asking for information from anyone who may have known him. According to MPD, McKoy, 38, was found stabbed inside his Anacostia apartment near the 1600 block of V Street SE on May 27.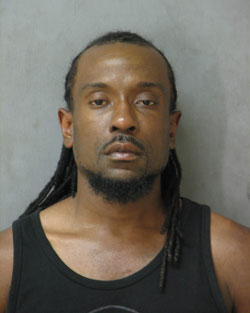 Michael Geoffrey McKoy
While MPD would not comment on whether or not McKoy was a gay man, a May 28 e-mail circulated by Sgt. Carlos Mejia, head of MPD's Special Liaison Units, including the Gay and Lesbian Liaison Unit (GLLU), stated: "The initial investigation revealed that the decedent may be a member of the [LGBT] community, but did not reveal any information that suggested a bias motivation."
Shortly after making the announcement about the shooting, Capt. Edward Delgado re-issued an e-mail advisory written by members of Gays and Lesbians Opposing Violence (GLOV), originally released in May following the homicides of three gay men over the course of several months: Anthony Perkins and Gordon Rivers in Southeast, and high school principal Brian Betts in Silver Spring.
"GLOV urges those in our LGBT community using social networking sites and apps to be extremely careful and follow some basic rules," the advisory states. "DO NOT invite the person into your home without meeting in a safe, public place; Get as much personal information as possible including a real face photo, phone numbers and a home address and try to verify the information; Let a friend know your plans and share the information with them."
And while Lt. Nicholas Breul of MPD's Public Information Office could not offer any comment regarding whether McKoy's homicide involved social networking, when asked if LGBT people living in McKoy's neighborhood should take an extra precautions, he replied, "The answer is no."
Anyone with information about McKoy should call MPD at 202-727-9099. There is reward of up to $25,000 for anyone supplying information that leads to conviction in D.C. homicide cases. Anonymous tips may be left at 1-866-411-TIPS, or by texting 50411.