The D.C. Medical Examiner's Office said on Monday, Aug. 9, that Mark Gower, a 26-year-old gay man who was found dead inside his apartment in Mt. Pleasant, died by suicide.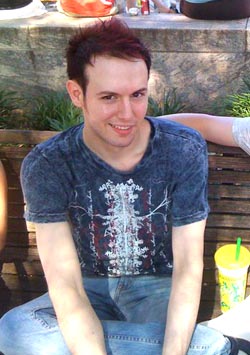 Mark Gower
(Photo by Courtesy of Tim White)
"The cause of death is suffocation and the manner is suicide," Beverly Fields, a spokesperson for the D.C. Medical Examiner's Office said, adding that she could not comment further on the case. She said Gower's body "has been released to the funeral home."
Gower was originally from Portland, Ore., and had been living in the District since 2006. He was a graduate of Portland State University, and most recently worked at Sephora in Reston, Va. Gower was popular among the local LGBT community as a dancer at Secrets in Southwest D.C. since March of this year.
Tim White, a friend of Gower's, said Gower was more than a dancer, speaking to Metro Weekly shortly after police found Gower's body on July 22.
"I don't feel Mark would want his legacy to have been that he was a 'gay dancer,"' White said.
"He was a human being. A caring, capable, and independent individual who just happened to be gay. It was only a part of who he was. He was a son, brother, grandchild, and a very good friend. He is missed by all who knew him."