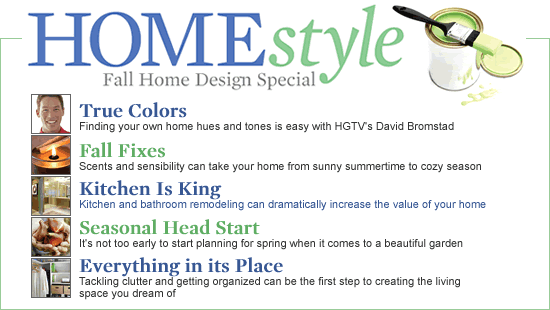 You've decided that your kitchen or bathroom is due for a facelift. Where to start?
Ernesto Santalla, of Studio Santalla, recommends starting with a design professional not affiliated with a kitchen and bath shop.
"They'll focus on selling you their product, which is not the best thing in my opinion," says Santalla, who works as an architect and designer. "As architects, we focus on the quality of the space, which includes functionality of the space, and less on a particular product. It's about how the whole thing comes together. Given that these are the most expensive spaces in a home, having a design professional is really the way to go. Our goal is to maximize space, make it work better and livable."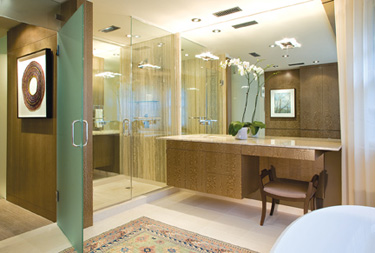 A bathroom remodeled by Studio Santalla
But it's not just about maximizing space. Investing in a bathroom or kitchen remodeling can dramatically increase your property's market value. Local real-estate agent Evan Johnson suggests that if you can only afford to do one, focus on the kitchen.
"An easy way to modify the kitchen would be the stainless-steel look," Johnson says. "Whether it's high-end stainless or just the appearance of stainless, it adds a more modern feel."
And granite countertops never hurt: "It just adds a lot of sparkle to the kitchen."
Johnson says when selling property it's the condition of the kitchen that determines how difficult or easy his job will be. The formula is simple: Upgrade the kitchen, upgrade demand.
Another local agent, Jim McCowan, says kitchens are also the No. 1 fix for increasing a home's value, with bathrooms second on that list.
"Buyers spend most time looking at homes' kitchens and bathrooms," he says. "I've had clients who don't classify themselves as big cooks, but they want a nice kitchen. They know that it's great for re-sale."
According to McCowan, people are naturally looking for more open spaces versus the confined rooms of older homes.
"If you're having a party, everybody always ends up in the kitchen anyway, so having a kitchen space that's open to another living space is very desirable."
With bathrooms, you're limited to the shape and size of the space. "The easiest upgrades in bathrooms are the vanities," says McCowan. That includes upgrading tiles to marble or a similarly popular material. "In bathrooms [people are looking for] just modern," he says. "Buyers nowadays don't want to feel like they're in grandma's bathroom."
For more about Evan Johnson, call 202-536-3092 or visit mygayagent.com. For Jim McCowan, call 703-395-0166 or visit jimmccowan.com. 'For Studio Santalla, call 202-338-8220 or visit studiosantalla.com.