D.C. Superior Court's chief judge has accepted an invitation from Gays and Lesbians Opposing Violence (GLOV) to speak to members of the local LGBT community this fall at a public forum about sentencing procedures and concerns about repeat offenders.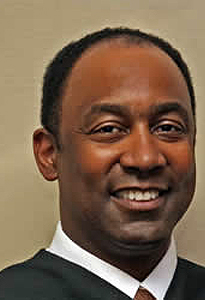 Judge Satterfield
"I'll come out and bring eight of my presiding judges and somebody from my Family Court leadership, because they deal with juveniles, as an initial meeting," Chief Judge Lee Satterfield told Metro Weekly July 18. "And then, over time, if they want me to come out periodically, we'll always have a judge that can come out. It's up to GLOV to let me know when they want us to come out."
"It's important that we have these relationships in the community," he added. "While we don't talk about specific cases, I have people in our leadership positions who can go out to community meetings and talk in general and in specific about the law and why things occur so that we can have a better understanding."
After a decade-long hiatus, GLOV – a program of The Center, D.C.'s LGBT community center – reemerged in September of 2008 following a number of violent anti-LGBT attacks. That effort found new urgency just days later, after Tony Randolph Hunter, a 37-year-old gay man from Clinton, Md., died from injuries sustained in a fall after being pushed by Robert Hannah at the intersection of 7th and N Streets NW. Hannah was convicted of simple assault and given just 180 days behind bars. The community was outraged.
The invitation by GLOV was sparked by Hannah's latest arrest on June 19.
Hannah, a repeat offender, is notorious in D.C.'s LGBT community. D.C. resident Rickey Williams was particularly concerned by this new infraction, sending an email to several officials that more be done to protect D.C. residents from criminals such as Hannah. That email grabbed the attention of both Satterfield and GLOV, and served as catalyst for the upcoming meeting.
On July 14, Hannah pleaded guilty to assault and threat charges for physically assaulting his girlfriend and threatening to kill her.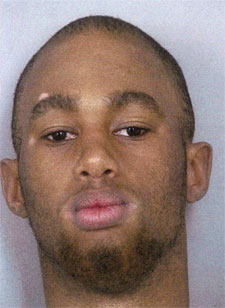 Hannah
Today, July 19, he was sentenced by D.C. Superior Court Judge José López to 100 days behind bars, followed by two years of probation, during which he must attend anger-management therapy, as well as drug and alcohol testing and treatment for a misdemeanor charge related to possession of marijuana.
In total, López sentenced Hannah to two 180-day sentences, one for each conviction, but said that Hannah will only have to serve 100 days as long as he doesn't violate his probation.
"I think anger management and drug therapy, if I do it, I think it will help a lot," Hannah said at today's hearing.
After Hunter's death, GLOV spent the majority of its first year of existence working with Metropolitan Police Department and prosecutors in the Hannah case and others, says Chris Farris, head of GLOV at that time and now the group's spokesperson.
"Judges give sentences based on what the legislature tells them, so the meeting with the courts was less of a priority for us. Instead, we started submitting community impact statements," Farris says. "Every time there was a case involving a hate crime we would submit a statement on behalf of GLOV that said, 'Here's the backdrop: All of these hate crimes are happening in this city. Please give this person the maximum sentence to send a strong signal."'
Now, Farris says, Hannah's case has triggered GLOV to get more involved with the courts, beyond just submitting community impact statements. That means fully analyzing sentencing procedures, the court's handling of repeat offenders and what makes some violent crimes "simple assault," as well as possibly working to change D.C. sentencing guidelines.
While Satterfield said he will not be able to talk specifically about the Hannah case due to judicial code, he said he believes he can address concerns related to that case by talking generally.
"I really think we can touch on the Hannah issues that people have without even talking about Hannah, because – from what Mr. Farris told – me there's obviously concern about how people get released, how somebody who is a multiple offender – Hannah or anyone – continues to get released," he said.
"For residents, citizens, they are like, 'This is crazy. Repeat offender? What's going on here?'
"For us, it's about being neutral and interpreting the law," Satterfield said. "I can tell you why that person is being released and what is specific in the law to allow that to happen."
Farris says that's exactly what GLOV is hoping to change: the law.
"A simple assault in D.C. is a misdemeanor, so even if the person is found guilty – as long as it's a simple assault – no judge can give more than six months," Farris explains.
"That's what happened in the Hannah case. We need to tighten up the laws so that if it's a violent assault, if it involves fists, if it involves serious bodily harm, in my mind I don't understand how that could be a misdemeanor. So we may have to work with the D.C. City Council to fix that hole right there."
For more about GLOV, visit glovdc.org.