Eric Hilton leads a double life.
In the past few years, Hilton has become a key, if quiet, figure in D.C. nightlife — a partner in many of U Street's hottest venues, from Marvin's to U Street Music Hall to Gibson to American Ice Company.
But before that he had already become a key, if quiet, figure in international electronic music — as one-half of the D.C.-based Thievery Corporation.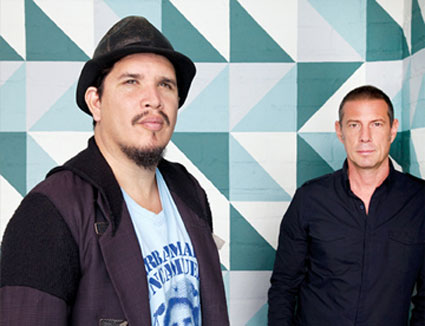 Thievery Corporation
"Now I have this new problem that I never even thought I'd have," says Hilton. "I can't make it to all the shows." He had to tend to business, for example, while his Thievery cohort Rob Garza and a dozen or so guest musicians toured Europe and Australia earlier this year.
Hilton and Garza met in 1995, right after Hilton, a native of Rockville, opened, with two partners, D.C.'s hipster hideaway the Eighteenth Street Lounge. Thievery Corporation quickly became a trendsetter in the genre of experimental downtempo — or chillout — music, merging world music sounds such as dub reggae, Afrobeat and jazz with electronica.
"We were doing a fair amount of sampling at the time, and we were also kind of riffing off other forms of music," Hilton says, about the band's name. "Thievery Corporation" became a way to acknowledge the reality that, as Hilton puts it, "all music is borrowed in some way."
"It just blows my mind that we still have any sort of relevance," he says. And yet, Thievery has snagged a Grammy nomination and released six hit albums, featuring prominent guest artists including David Byrne, Perry Farrell of Jane's Addiction, Femi Kuti and Anoushka Shankar. The group has also become active in anti-war politics and in the global issue of hunger.
This Saturday, Aug. 20, Thievery Corporation will be the first musical act to perform at D.C.'s new tennis stadium. "This is our only D.C. concert this year," says Hilton. And yes, he will be able to make it.
IMP presents Thievery Corporation on 'Saturday, Aug. 20. Doors at 6 p.m. Kastles Stadium at the Wharf, 800 Water St. SW. Tickets are $45. Visit 930.com.