Gautam Raghavan, currently the deputy White House liaison at the Department of Defense, will be taking over as the full-time LGBT liaison in the White House Office of Public Engagement (OPE), according to several LGBT advocates informed of the decision, filling a role held by Brian Bond for the first two years of the Obama administration.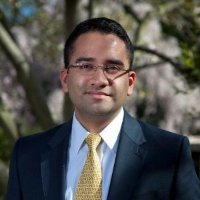 Raghavan was one of the Pentagon officials who managed the "Don't Ask, Don't Tell" repeal process, according to multiple LGBT advocates involved in repeal, a process that resulted in the end of the 1993 law on Sept. 20.
Winnie Stachelberg, the senior vice president for external affairs at the Center for American Progress praised Raghavan's work on repeal, saying, "He was the point person in the Pentagon for many of us, and was able to juggle a number of competing constituencies … in an unbelievably competent manner and I think the results speak for themselves."
Bond, who has moved to the Democratic National Committee to be the director of constituency outreach, was the deputy director of the OPE but also served as the office's LGBT liaison. Stephanie Valencia has taken over the deputy director role, and Raul Alvillar, who has been associate director for public engagement at the Office of the Vice President, is serving as as the interim LGBT liaison.
It is not clear what title Raghavan will hold or when the announcement will be made. White House spokesman Shin Inouye told Metro Weekly that he had no update on staffing changes at this time, although he previously told Metro Weekly that the White House "will have a full time liaison to the LGBT community in the Office of Public Engagement in October."
According to a biography of Raghavan, who advocates say is gay, he previously worked for the Democratic National Committee as the Midwest finance director and director of the Indo-American Leadership Council. In this position, he coordinated the DNC's major donor fundraising across the Midwest as well as within the Indian-American and South Asian-American communities nationally.
To those who had been calling for the White House to appoint a senior advisor to the position, Stachelberg countered that there already is "a team of people at the White House who are working every day" to advance LGBT equality — mentioning senior advisor and assistant to the president for public engagement and intergovernmental affairs Valerie Jarrett and Domestic Policy Council director Melody Barnes, among others, by name.
"Of course, we all want more and we all want change to occur faster … [but] you have a team of people. A senior advisor isn't [a team]," she said. "Gautam is perfectly positioned to work with that team to continue these advances."
[Updated at 1:30 p.m. to include White House comment. -Ed.]