METRO WEEKLY: What a remarkable motion picture. I was engaged and moved by it on every possible level. Let's talk a little bit about its journey from stage to screen.
GLENN CLOSE: I was still at beginning my career — the only movie I'd done was The World According to Garp. It was 1982 and I was called in to audition for something called The Singular Life of Albert Nobbs, which was a stage adaptation of the George Moore short story "Albert Nobbs." I really, really was intrigued by the character, but I wasn't very good at auditioning, and in the middle of the audition I just said, "You know what? I'm boring myself, so I must be boring you. I think I'm going to go home." [Laughs.]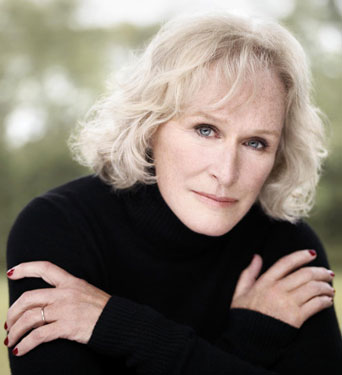 Glenn Close
They called my agent and said it was the most interesting thing that had happened that day and they wanted me to come back. This was the Manhattan Theater Club. And I went to a coach that I'd heard of for the first time in order to learn some techniques for auditioning, and I went back and got the part. If I hadn't been given that second chance, we wouldn't be talking today. [After doing the play, it] was always on my list as something that I thought if handled in the correct way with the right people, it could be extraordinary on film.
We finally got it made. And even though I'm talking to you and we've had our New York premiere, it's still at that wonderful place in my consciousness of, "Did we really do it? Wow, we did!" [Laughs.]
MW: Stage is less forgiving than the screen. You really had to pull the character of Albert off convincingly on screen in a realistic manner. Talk about the extraordinary makeup job. What did they do to change your appearance?
CLOSE: That's the astounding thing, not much. I always knew I wanted this to be authentic in that the people in the story didn't look like idiots to think that these characters were men. And I always felt that I'd have the burden of my quite well-known face. Meanwhile, I've had, since 2002, a picture from National Geographic of a woman from Albania who is a sworn virgin. There's a culture in that country that, if they do not have a male heir, they designate a woman to live the life of a man. It's not about fake facial hair or anything other than just living the life of a man, and she's about the age that Albert would have been. And it's been my muse since 2002. Her hairline, her sideburns, her hands, her eyebrows, the expression on her face, it's rather incredible. And so that was the challenge, to have somebody who must have had things in her physiognomy that also would help her disappear.