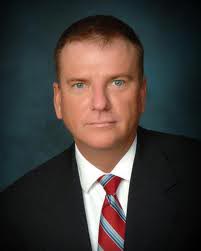 During the Feb. 2 New Jersey Senate Judiciary Committee hearings on the state marriage equality bill, Greg Quinlan president of Parents and Friends of Ex-Gays & Gays (PFOX, pictured right) testified against the bill by saying that homosexuals, with therapy, can convert into heterosexuals — a notion discredited by the American Psychological Association.
Nevertheless, Quinlan and his practices have found dissemination through Maryland's Montgomery County school system, Super Bowl XLVI commentator David Tyree and various religious and media figures around the world — even as evidence builds of the harm these programs inflict on young Americans.
During his testimony, Quinlan said in part:
"Homosexuality is not immutable. People do change. People have a right of self-determination. They can choose to change from being gay to straight. Why can't they choose to change from being straight to gay? People do it all the time. There are many ex-gays. Anne Heche, to name one. Sinead O'Connor. And myself."
As such, Quinlan continues to champion a practice denounced by the American Psychological Association as harmful to gay-identified people and responsible for discrimination and violence against gays.
PFOX itself came under scrutiny last week for distributing ex-gay literature to Maryland high schoolers, something Montgomery County Public Schools spokesperson Dana Tofig says the school system must allow due to PFOX's status as a registered 501(c)3 nonprofit.
Gay conversion therapy has found unlikely national supporters over the past years, including two figures highlighted by the Feb. 5 National Football League Super Bowl game.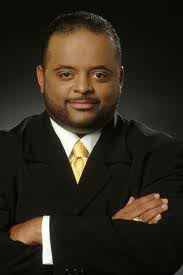 Regular CNN contributor Rowland Martin (pictured left) found the Gay and Lesbian Alliance Against Defamation calling for his termination in light of a tweet questioned by advocates and others that he made in response to a Super Bowl ad for the H&M David Beckham underwear line. GLAAD also mentioned Martin's ongoing record of homophobic comments, some of which include support for his wife's "successful" ex-gay therapy work.
Former New York Giants wide receiver David Tyree — who provided NBC Super Bowl pre-show analysis yesterday — publicly tweeted his loving support for "former homosexuals" earlier last year, around the same time that he emerged as a spokesperson for the National Organization For Marriage — saying that gay marriage in New York would lead to "anarchy."
But more directly religous supporters of the therapy also have made headlines more recently.
This past week, the Maine Catholic Diocese of Portland announced an expansion of its ex-gay "Courage" ministry purportingconversion via a celibate 12-step program.
At the same time, former Canterbury Archbishop Reverend Lord Carey recieved criticism for supporting the professional reinstatement of Lesley Pilkington, a Brish therapist barred from practice for using ex-gay therapy; both the British Association for Counselling and Psychotherapy and the Royal College of Psychiatrists have called ex-gay therapy "absurd."
Finally, also outside the U.S., LGBT Rights United Arab Emirates denounced a recently released six-minute video entitled "Be Yourself," which depicts an effeminate man "turned straight" by adopting masculine gestures, shortened hair, nails and a lower voice.
Both at home and abroad, the fact that, as its site says, "since 1974, the American Psychological Association (APA) has opposed stigma, prejudice, discrimination, and violence on the basis of sexual orientation and has taken a leadership role in supporting the equal rights of lesbian, gay, and bisexual individuals," efforts to "change" LGB people remain an ongoing practice and a regular source of public commentary.
Meanwhile GLAAD rebuked Univision—the largest Spanish-language TV network in America—for showing an interview with a Guadalajara-based "ex-gay" therapist and his successfully converted patient. GLAAD noted that, "(ex-gay) organizations like Exodus (International) are often not licensed and have been discredited by major mainstream psychological associations…"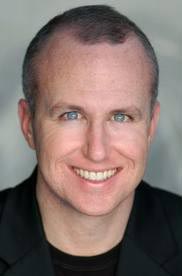 Indeed. Even Exodus International President Alan Chambers (pictured right) said this last year that, "99.9 percent of the people I know (who have been in ex-gay therapy) have not changed their sexual orientation;" a statement he has spent this new year trying to explain in public.
Chambers joins two other former ex-gay luminaries—Sergio Viula, founder of Brazilian evangelical ex-gay group Movement for the Healthy Sexuality (MOSES) and John Smid, executive director of Love in Action Executive Director—both of whom said that they've never met a gay person actually turned straight by ex-gay therapy.
GLAAD's rebuke of Univision's segment included a mention that, "The Ecuadorian government has discredited and declared illegal these so-called treatments, and has affirmed its commitment to investigate any centers that offer them."
After 100,000 people petitioned the Ecaudorian government to close down the country's over 200 ex-gay camps—places that, according to ex-participants reports, "cure" lesbians and other GBTs through battering, sexual abuse, starvation, sleep deprivation, threat of rape, constant ridicule, forced cross-dressing, and being urinated upon—the country's Ministry of Public Health began shutting down such camps.
But American LGBTs get subjected to such camps as well.
Last week, the The Jewish Press defended itself against angry detractors for publishing a recent op-ed by Chaim Levin, a young Jewish man who went to an ex-gay program recommended by the Orthodox Jewish community; Levin's psychological abuse included being forced to undress and sexually expose himself to an unlicensed "life coach."
And even today, the internet buzzed about a documentary-in-development called Kidnapped for Christ which follows the months-long rescue of a gay 18-year old sent to a laborious Dominican Republicex-gay camp against his will.