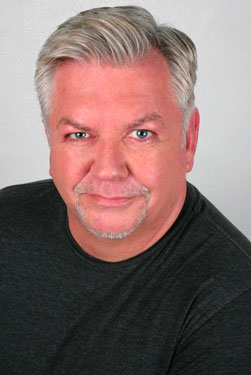 DC Allen
(Photo courtesy of DC Allen)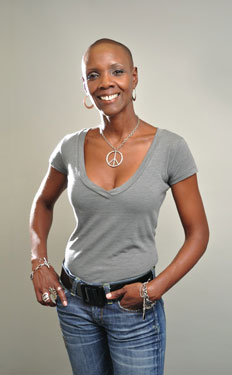 June Crenshaw
(Photo by Todd Franson)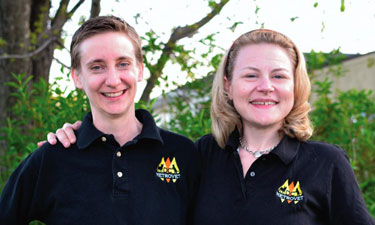 DC Metro Vet
(Photo by Jen Sizer)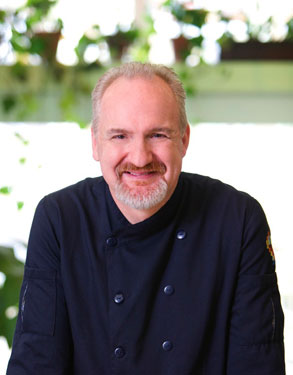 Chef Art Smith
(Photo courtesy of the Art Smith Company)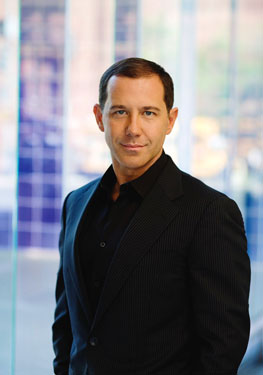 Joe Solmonese
(Photo by courtesy of HRC)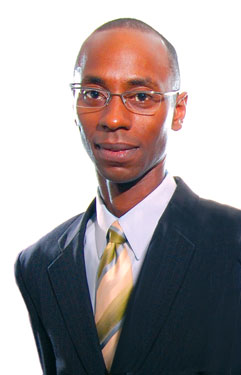 Ken White
(Photo by Todd Franson)
The countdown has started for the Capital Area Gay & Lesbian Chamber of Commerce's Annual Awards Dinner, an event showcasing the achievement and impact of LGBT businesses and community leaders in our region. Taking place April 20 at the chic Liaison Capitol Hill, there's a lineup of business owners, entrepreneurs, companies and activists that's bright enough to rival D.C.'s nightlife.
The Chamber is proud to present the Excellence in Business Award to our region's very own celebrity chef, Art Smith. The executive chef and co-owner of Table Fifty-Two, Art and Soul, Southern Art and LYFE Kitchen restaurants, Chef Smith also makes regular appearances on Top Chef and Top Chef Masters where his bright smile makes him an audience favorite. He's not spending all his time in the kitchen though: In 2003 he founded Common Threads, a nonprofit organization that teaches children about diversity and tolerance through the world's great cultures.
An equally recognizable face at the dinner will be departing Human Rights Campaign (HRC) President Joe Solmonese, being honored with the Community Advocacy Award. "It means a great deal to me to receive this award from an organization whose work I have long admired," said Solmonese. "[Chamber Executive Director] Mark Guenther and CAGLCC have worked long and hard to empower and inspire LGBT workers and business owners in and around the District. They understand and celebrate the collective power we have to make change for our community when we bring our whole selves to our jobs and when we can be out and proud alongside our colleagues."
When looking for the corporations in the region that not only keep the LGBT business community afloat, but thriving, the Chamber didn't have to look far. Signal Financial is being honored with the 2012 Corporate Partner Award. Signal's Vice President of Operations and Business Development Ken White said, "Signal has been able to make a sizeable impact on the economic growth of the LGBTQ small business community in the Washington metropolitan area. Being recognized by CAGLCC for our efforts means a great deal to us."
CAGLCC believes that any successful business has deep philanthropic roots in the community. Unlike well-known honorees Smith and Solmonese, many don't know of the wonderful philanthropic work that the 2012 Business Leadership honoree, D.C. Allen has performed over the years on behalf of the community and his customers. Allen has the same philosophy as the Chamber: "I have always believed that what is good for the gay and lesbian community is also good for gay and lesbian businesses. It is a great honor for me to be recognized as Business Leader of the Year by CAGLCC and my peers."
If you have pets, you should know about the Chamber's Emerging Entrepreneurs, J.D. Warford, DVM, and Jessica Serensits of DC MetroVet. If you don't know about them, then you must have a car – or a really nice neighbor. This company makes house calls. "To receive validation from people you respect, who have so much more experience, and are pillars of our LGBT business community, is really empowering," they said. "DC MetroVet's mission is to provide excellent quality medical care with compassion for both the animals and the owners." Next time you need to get your fuzzy companion (I'm not talking about your boyfriend) to the doctor and your car is on the fritz – give DC MetroVet an empowering call.
Every organization is only as good as the volunteers who help keep the trains running. CAGLCC is grateful to the work of June Crenshaw, the 2012 Volunteer of the Year. "There are so many amazing women and men that volunteer and work tirelessly for our rights, so to be recognized as a leader amongst them feels great."
Come out April 20 and celebrate Crenshaw and the rest of our great honorees along with the rest of the metropolitan area's LGBT business community!
CACLCC means business. Learn more about the Chamber online at caglcc.org.