Marylanders for Marriage Equality, the coalition of labor, religious, civic and political groups and organizations working to ensure marriage equality in the Free State, announced today that political strategist Josh Levin has been named campaign manager, just as the organization seeks to defend Maryland's recently-passed marriage equality law at the ballot box in November.
Levin previously served as a congressional campaign manager for Tammy Duckworth, a Democratic congressional candidate from Illinois and former Rep. Mary Jo Kilroy (D-Ohio). He also served as the state director for American Against Escalation in Iraq in Illinois, a Get Out the Vote (GOTV) director in Milwaukee, Wis., for America Coming Together, and a regional field director for Dean for America, the presidential campaign for former Vermont Gov. Howard Dean (D).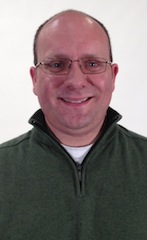 "I am thrilled to be part of the historic effort to ensure all families and their children have the same legal protections," Levin said in a prepared statement. "We have a number of advantages this election year, and the momentum is with us. We're confident of victory."
Sultan Shakir, the campaign manager for Marylanders for Marriage Equality who led the legislative effort, will become political director for the referendum.
Maryland Gov. Martin O'Malley (D), the marriage equality law's chief proponent, praised Levin's appointment in a statement.
"Josh's campaign experience will be invaluable," O'Malley said. "I am confident voters this fall will come down on the side of human dignity. All of our children deserve the opportunity to be protected equally under the law."
Maryland State Sen. Rich Madaleno (D-Montgomery Co.) said, "Throughout his career, Josh has demonstrated a fundraising prowess and an ability to put together a formidable GOTV program — critical skills we're going to need in the fall. I am very much looking forward to working with him."
Levin takes the helm of the campaign just as a new poll by Hart Research shows a majority of Maryland voters support upholding the recently passed law. According to the poll, 51 percent of voters would vote for the referendum — meaning to uphold the law — while 43 percent would vote against it.
The campaign's hopes are also bolstered by data from the poll indicating that supporters of President Obama, who is expected to win Maryland handily, are more likely to vote in favor of the referendum. The poll shows 70 percent of Obama voters and 30 percent of Romney voters support marriage equality. The poll of 604 Maryland voters was conducted from March 18-23.