Most actors don't make their stage debut at the Kennedy Center. But then the 15 women in the Theater Lab's My Soul, Look Back and Wonder aren't like most actors.
"All of them are homeless and in recovery," explains Deb Gottesman, co-founder and co-executive director of the Theatre Lab. "Almost all of them share histories of physical abuse. Several of them are HIV-positive. Some of them have done some time in prison for either using or distributing. And most of the women have never done any kind of acting."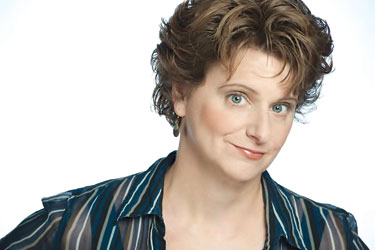 Deb: Theatre Lab
Local playwright Jennifer Nelson worked with the women to develop a script, incorporating storytelling, monologues and songs, using their individual words to tell a collective story. "It's a way, I think, to get people to really be able to hear voices that usually go unheard in our society," says Gottesman, who, with Buzz Mauro, started Theater Lab 20 years ago. The lab offers classes, many taught by celebrated theater veterans, for children and adults of all backgrounds, aiming to "transform lives through theater education."
The women in My Soul are all residents of N Street Village, a women's recovery and wellness center. In years passed, graduates of the Lab's 14-week theater classes at N Street would perform a show that would then be edited into a professionally produced DVD.
This year, however, filmmakers have been involved since the beginning to produce a documentary. Gottesman thinks it's also possible a core group of the women could tour the show to churches.
"It'd be a very meaningful experience for people from all walks of life to see [My Soul]," she says. "It's very, very moving, very powerful, and full of surprising humor."
Theatre Lab's My Soul, Look Back and Wonder is Monday, April 30, at 7:30 p.m., followed by a panel discussion featuring R. Gill Kerlikowske of the White House Office of National Drug Control Policy, at the Kennedy Center Terrace Theater. Tickets are $25, or $100 for performance and reception. Call 202-824-0449 or visit theatrelab.org.