The Equal Employment Opportunity Commission (EEOC) is the agency charged with enforcing federal antidiscrimination law. Both federal and private employees, or applicants, can find their claims before the five-member body. Although the federal employee process begins with the specific agency's equal employment opportunity office, appeals of those agency decisions come to the EEOC, where they are considered by the Office of Federal Operations within the EEOC and circulated to the commission.
In a 2005 article for the Hofstra Labor & Employment Journal by two attorneys who then worked with the EEOC, Anne Noel Occhialino and Daniel Vail, the lawyers detailed the EEOC process's four main steps.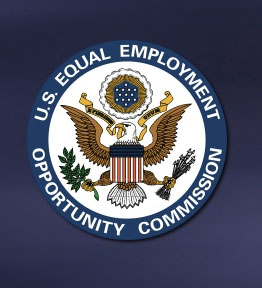 CHARGE: The process begins "when the EEOC receives a charge of discrimination alleging that an individual or class was discriminated against because of race, national origin, color, religion, or sex (or in retaliation for engaging in protected activity)."
After an initial review as to whether it appears whether discrimination has occurred, an investigation begins for those most likely to have involved discrimination. In the article, they note, "Some investigations are completed as soon as an investigator reads a charge. In other cases, an investigator may request position statements or evidence from the alleged victim and employer and from the person or entity who made the charge, if it was not the victim."
RESOLUTION: The commission then issues a "letter of determination," which either states that no determination could be made about whether Title VII was violated and a "right to sue" is given to the person claiming discrimination or it finds "reasonable cause" to believe there was discrimination and moves forward in the process.
CONCILIATION: When the EEOC determines there is reasonable cause, it first attempts to handle the case "through informal methods, including conciliation." Additionally, "the parties may voluntarily agree to have the EEOC attempt to mediate the charge." If, however, informal methods do not resolve the case, "the EEOC may decide to litigate the matter on its own. If the Commission decides not do so, a 'notice of right to sue' is issued to the person claiming to be aggrieved."
LITIGATION: In addition to the private right to sue for a violation of Title VII once the administrative course has been exhausted, the EEOC also has the authority to bring its own litigation. According to Occhialino and Vail, "The EEOC is also committed to vigorous enforcement of the statutes over which it has jurisdiction, and will not hesitate to seek appropriate legal remedies through litigation when warranted."
"While it can and often does seek relief on behalf of specific victims of discrimination, the EEOC does not function simply as a vehicle for conducting litigation on behalf of private parties," they write. "[T]he agency does not simply stand in the employee's shoes." In addition to seeking individual relief, in other words, the EEOC in those cases also is pursuing the public's interest in ending employment discrimination.