The State Department this morning released its 2011 Annual Report on Human Rights, the 36th such annual report.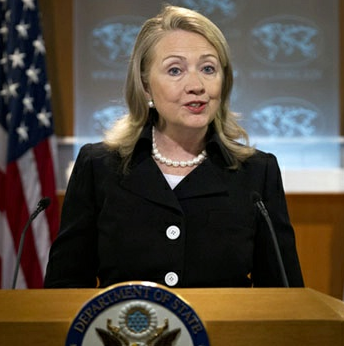 Marking the release, Secretary of State Hillary Rodham Clinton mentioned LGBT people, saying, "Where LGBT people are mistreated and discriminated against, we're working to bring them into participation in their societies."
Michael Posner, assistant secretary with State's Bureau of Democracy, Human Rights and Labor, wrote in the introduction to the report. He wrote, in part, "In many countries there was an uptick in discrimination against members of racial and ethnic minorities; people with disabilities; and lesbian, gay, bisexual, or transgender (LGBT) people, all of whom were frequent targets of abuse, discrimination, and violence."
Within the pages of the report, several countries were cited for mistreatment of LGBT people.
"The Honduran police force had deep-seated and unaddressed corruption problems, and police officers targeted vulnerable persons, including LGBT people," the report states, for example. "The Iranian government … continued to mistreat women, LGBT people, and members of ethnic and religious minorities."
Since 1976, the State Department has been responsible for drafting these reports and submitting them to Congress. By law, U.S. foreign and trade policy must consider countries' performance on issues of human rights.
READ the report here.