Karen Gautney has always been a fighter. And bullies – whether neighborhood troublemakers or legislators in Richmond – don't scare her.
A lesbian resident of the commonwealth, Gautney is running in a special election for a seat in the Virginia House of Delegates left open by the early retirement of Del. David Englin (D-Alexandria), who announced in June he would resign his seat Aug. 31.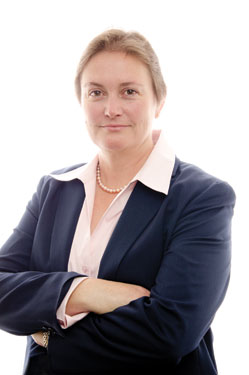 Karen Gautney
Gautney, who lives in Alexandria with her partner of 23 years, is a former special agent with the Naval Criminal Investigative Service (NCIS). She has also served for two terms on Alexandria's Human Rights Commission, where her peers elected her chair. And she served two terms as the president of the Alexandria Gay and Lesbian Community Association.
Raised in Alabama, Gautney says she has always been an advocate for marginalized people. At just 5 years old, she stood up to a neighborhood bully who would throw rocks at other kids. One hit Gautney. She still has the scar.
"I remember, afterwards, thinking how proud I was that I had stood up to him," she says, speaking with a light Southern drawl. "I think it's no accident that many, many years later, I went into law enforcement. And my reason for doing that was to stand up to the bullies, to stand up to the people who were hurting other folks. That's sort of been a theme in my life. And that's one of the reasons I want to go to Richmond – I want to stand up to the bullies."
Gautney says she has grown increasingly concerned about what she sees as an assault on human rights in Richmond, where Republicans control both chambers of the Legislature and the governor's seat, as well as occupying the lieutenant governor and attorney general's offices.
"I would like to go to Richmond and be a very strong progressive voice to stand up to that," she says.