When it comes to the new frontier of safe sex, condoms may be on their way out and pills on their way in. With major advances in the effectiveness of antiretroviral medication, scientists are closer than ever to creating a pill that could prevent transmission of HIV between partners.
But with the stigma that still surrounds HIV and bareback sex – meaning sex without condoms – what might this new frontier look like? That's one of the questions Bruce Maeder of the Northwest AIDS Education and Training Center and Todd Hull of the Lifelong AIDS Alliance hope to answer during their Gay Men's Health Summit presentation, "Bareback to the Future?"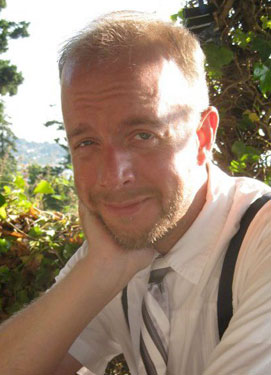 Todd Hull
The workshop promises to be a spirited discussion about "barebacking, condoms and HIV prevention at the dawn of the 21st century."
According to Maeder, there is a disconnect between what men are really doing in the bedroom and what prevention's response is and should be.
"We want to discuss what the disconnect is in what the community is doing and where prevention is," Maeder says.