The Democratic Party is poised to officially adopt marriage equality as part of their national platform at the Democratic National Convention in Charlotte, N.C., in September.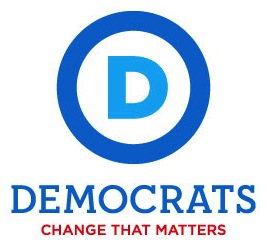 In a meeting on Sunday in Minneapolis, the 15-member committee responsible for drafting the language of the party's national platform unanimously approved including support for marriage equality in an initial draft.
According to a report that first appeared today in the Washington Blade, the platform language also opposes the Defense of Marriage Act and gives support to the Employment Non-Discrimination Act.
Congressman Barney Frank (D-Mass.), who married his longtime partner earlier this month and sits on the drafting committee, confirmed that marriage equality will be part of the national platform.
In an interview with the Advocate, Frank said, "Yes, it will be in the platform. I am in favor of it being included and it will be included."
In two weeks, the draft will go before the full platform committee in Detroit for amendments before it is presented at the September convention.
The news comes two months after President Barack Obama came out in support of same-sex couples' right to marry.
As the news broke on Monday afternoon, marriage-equality advocates applauded the move.
"Like Americans from all walks of life, the Democratic Party has recognized that committed and loving gay and lesbian couples deserve the right to have their relationships respected as equal under the law," Human Rights Campaign President Chad Griffin said in a statement. "I believe that one day very soon the platforms of both major parties will include similar language on this issue. There is no more American value than honoring and protecting one's family."
The drafting committee heard testimony from numerous witnesses in support of marriage equality over the weekend, including the national campaign director of Freedom to Marry, Marc Solomon.
In a statement, Solomon said the Democratic Party is "leading the way forward in supporting marriage for loving and committed same-sex couples and their families."
"We are grateful for the Platform Drafting Committee's unanimous vote to include the freedom to marry in its draft of the Democratic Party platform. As I testified to the Committee on Friday, the Democratic Party has a noble history of fighting for the human and civil rights of all Americans," Solomon said.
The White House did not immediately provide reaction to the breaking news story. At a press briefing on Monday afternoon, White House spokesman Josh Earnest referred questions to the Democratic National Committee.