Come this fall, the Democratic Party could officially endorse marriage equality.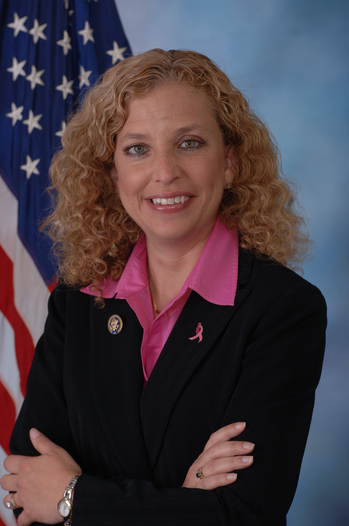 In an interview with Philadelphia Gay News, the chair of the Democratic National Committee said she expects the party to officially add marriage equality to their national platform this September at the Democratic National Convention in Charlotte, N.C.
"I expect marriage equality to be a plank in the national party platform," said Rep. Debbie Wasserman Schultz (D-Fla.), who chairs the DNC.
Democrats will convene Sept. 3-6 for the party's convention in the same state that voted in favor of a constitutional amendment banning same-sex marriage earlier this year.
According to Wasserman Schultz, a party committee of 15, which includes out Rep. Barney Frank (D-Mass.), will develop the party's platform for the November election. Following President Barack Obama's lead, Wasserman Schultz expects the party to put its full support behind marriage equality.
"I hope that marriage equality, and expect that marriage equality, will be part of our platform," she said.
Such a move would not only be a significant moment in American political history, but could have repercussions in states that are voting on marriage equality this November.
In reference to referendum efforts in states like Maryland, Wasserman Schultz told Philadelphia Gay News that the party is "publicly opposed to all of those that are trying to roll back LGBT rights and we will continue to oppose them."
Evan Wolfson, president of Freedom to Marry, expressed excitement over Wasserman Schultz's comments in an email to Metro Weekly.
"Freedom to Marry is very hopeful that our campaign for a freedom to marry plank in the Democratic Party Platform will succeed, and is working closely with Democratic leaders such as DNC Chair Wasserman Schultz to bring it home," Wolfson wrote.
Inclusion of marriage equality in the party's national platform would make it all the more harder for a Democrat to run for national office in the future and not support marriage equality.
[Photo: Rep. Debbie Wasserman Schultz official portrait.]