To hear Caitlin Ryan talk about her 40-year career helping families come to terms with LGBT children is to be reminded how much things have changed.
Ryan was an early LGBT organizer with an appreciation of the impact health policies could have on communities. At the outbreak of the AIDS epidemic in the 1980s, Ryan saw what was happening to gay Americans across the country and wanted to help.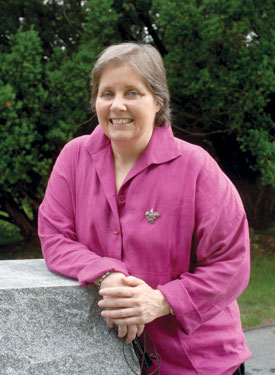 Caitlin Ryan
(Photo by Photo courtesy Family Acceptance Project)
"I realized early on that health is where great disparities could occur," says Ryan.
As the AIDS epidemic grew worse and worse, it often fell to Ryan to stand at the bedside of young people dying of AIDS-related illnesses.
"Many young gay people would move to other communities so they could live lives without shaming their parents," Ryan says. "Parents often learned within minutes that their child was gay and that they were dying of AIDS. I told myself that if I ever had an opportunity to do something about it, I would."
And Ryan has. Working as director of the Family Acceptance Project at San Francisco State University since 2002, Ryan and her team have published groundbreaking work on the relationships between young gay people and their families that is changing the way parents handle their kids' coming out.
According to Ryan, who will speak July 22 in D.C. at the National Association of Social Workers Conference, a lack of awareness of the critical role families play in the lives of LGBT youth has created a crisis for many families.