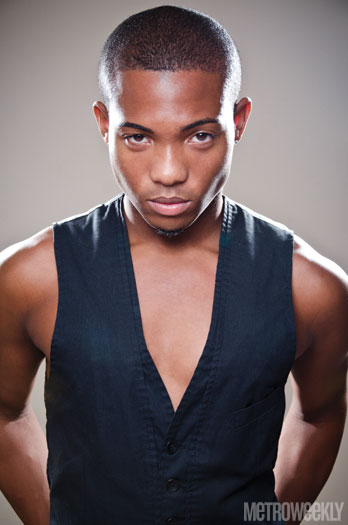 Sedric
(Photo by Julian Vankim)
What's your favorite food to splurge with?
I'm a dessert fiend. Chocolate-chip-cookie-dough ice cream.
What's your favorite season?
Summer, because I love wearing as little clothing as possible.
What kind of animal would you be?
A dolphin, because I grew up swimming and I feel most at home in the water.
What kind of plant would you be?
A rose. Beautiful and genuine at first glance, but beware of the thorns when rubbed the wrong way.
What kind of car would you be?
A Maserati. I like to live a luxurious life.
What are you most grateful for?
My best friends. Without them, I'm nothing.
What's something you want more of?
More meaningful relationships when it comes to meeting guys.
State your life philosophy in 10 words or less.
Work hard, but play even harder.