As the saying goes, the best defense is a strong offense.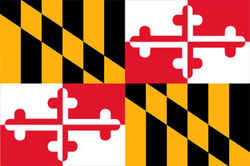 The Marylanders for Marriage Equality campaign today issued a memo to media outlets that preemptively pushes back against myths and misinformation expected to be used by marriage-equality opponents in the run-up to the November election when Question 6, a measure asking voters to approve the state's recently passed marriage-equality law, will appear on the ballot. As signed by Gov. Martin O'Malley (D) in March, the law does not take effect until Jan. 1, 2013.
The memo outlines three major arguments that groups opposing same-sex marriage – such as the National Organization for Marriage (NOM) – have used to convince voters in other states.
The first strategy, mentioned in a 2009 NOM document leaked to the press, involves exploiting racial divisions or, as the memo reads, "drive a wedge between gays and blacks … fanning hostility raised in the wake of Prop 8."
California's Proposition 8 was a 2008 ballot measure that successfully rescinded marriage equality.
Because black voters make up about a quarter of the Maryland electorate, marriage-equality supporters fully expect opposition groups such as the Maryland Marriage Alliance to engage in race-based tactics.
To proactively counter any such move, the Marylanders for Marriage Equality campaign has been highlighting the support of prominent African-Americans, including Ravens football player Brendon Ayanbadejo; Julian Bond, former chairman of the National Association for the Advancement of Colored People (NAACP); Baltimore-born actress Mo'Nique; the Murphy family of Baltimore, known for their work on civil rights; and African-American labor leaders and ministers such as the Rev. Delman Coates, who has been a proponent of the marriage-equality law.
The second strategy outline in the memo – used in California, Maine and New York and already hinted at in Maryland – involves telling voters that same-sex marriage will be taught in schools if legalized. In August, the Rev. Derek McCoy, the president of the Maryland Marriage Alliance, issued a statement warning, "Maryland parents who send their children to public schools are immediately asking how does this [same-sex marriage] affect what is taught in schools."
But the Marylanders for Marriage Equality memo advises media outlets that such claims have already been debunked by the nonpartisan, independent fact-checking site Politifact and were ruled "false" when NOM sent mailers to Rhode Island voters last year in an attempt to scuttle efforts to pass marriage equality through that state's legislature. The pro-equality memo also quotes Marc Mutty, who ran the campaign against marriage equality in Maine in 2009, as admitting the charge isn't true, saying, "We all use a lot of hyperbole and I think that's always dangerous. You know, we say things like, 'Teachers will be forced to (teach same-sex marriage in schools)!' Well that's not completely accurate and we all know it, you know?"
The campaign also points out that in Maryland, school curriculum is decided by local school districts. "Teachers and parents decide what is taught in the classroom, and no state law – including the marriage question on the November ballot – changes that."
The last strategy is to make voters think they're being duped, particularly regarding the protections for religious freedom that were included – including a provision that exempts religious institutions from having to marry anyone they don't want to – when the state Legislature passed the law.
The wording of Question 6 as it appears on the ballot reads: "Establishes that Maryland's civil marriage laws allow gay and lesbian couples to obtain a civil marriage license, provided they are not otherwise prohibited from marrying; protects clergy from having to perform any particular marriage ceremony in violation of their religious beliefs; affirms that each religious faith has exclusive control over its theological doctrine regarding who may marry within that faith; and provides that religious organizations and certain related entities are not required to provide goods, services or benefits to an individual related to the celebration or promotion of marriage in violation of their religious beliefs."
According to the memo, the three arguments have been used by the NOM in other states to "inundate voters with deceptive ads and sound bytes," in an effort to influence undecided voters.
NOM is the biggest financial backer of the Maryland Marriage Alliance. According to financial disclosure reports from the Maryland Marriage Alliance, NOM President Brian Brown is listed as a founding director of the Maryland Marriage Alliance. Frank Schubert, NOM's political director, is the visible national operative leading the charge to defeat Question 6.
Following the release of that ballot language, the Maryland Marriage Alliance called syntax a "ploy" and urged voters to be "inherently suspicious." The Maryland Catholic Conference reacted similarly.
But the Marylanders for Marriage Equality memo has a response for that as well: "This is one of those areas where religious freedom is either protected in the language, or it's not. There's no gray area. It's protected."