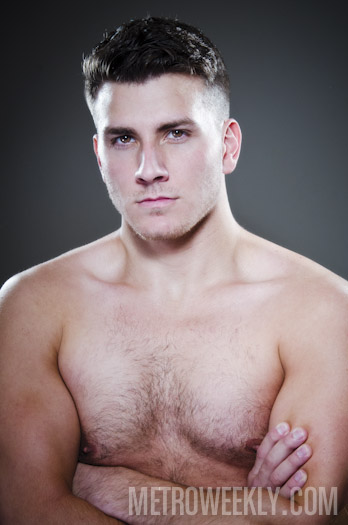 Coverboy: Tim
(Photo by Julian Vankim)
What's your greatest fear?
Losing my loved ones.
Pick three people, living or dead, who you think would make the most fascinating dinner guests imaginable.
Amy Winehouse, Charlie Sheen and Rebecca Black.
What would you serve?
Prozac-laced spaghetti, because I'm pretty sure none of them actually eat.
How would you describe your dream guy?
Someone who is passionate, charismatic, confident and has goals. Someone with talent is extremely attractive.
Define good in bed.
It all depends on the chemistry. Each person brings something to the table, but there's no one thing that can define "good in bed."
Who should star in a movie about your life?
Channing Tatum.
Who was your first celebrity crush?
Mario Yedidia, from the Disney TV movie Under Wraps. He was very boy-next-door, charismatic and had a nice smile.
Who gets on your nerves?
People that are overly cocky and extremely flamboyant, which usually go hand-in-hand.