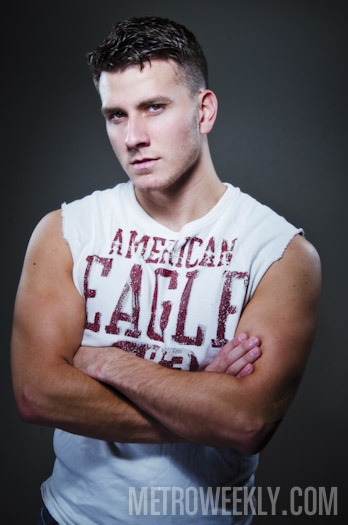 Coverboy: Tim
(Photo by Julian Vankim)
What's the most you'll spend on a haircut?
$30, including tip.
What about on shoes?
$90.
What's your favorite food to splurge with?
Anything from candy to french fries, especially fried foods, is always a plus in my book.
What's your favorite season?
Winter. I like bonfires, hot chocolate, marshmallows, snuggling up on the couch and watching movies.
What kind of animal would you be?
A penguin. It's been my favorite animal since I was young, plus I like colder seasons and environments.
What kind of plant would you be?
Dandelion, because I like to travel around and leave a little bit of me behind wherever I go, whatever I do.
What kind of car would you be?
A dark-blue Jeep Wrangler Sport Automatic.
What are you most grateful for?
My family and friends. I have a really strong support system for anything I choose or want to do with my life.
What's something you want more of?
More money, but that doesn't get you anywhere. I'm pretty happy with what I have.
State your life philosophy in 10 words or less.
Live like no one's watching.