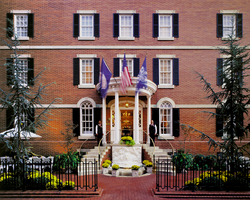 Looking for a hotel room for the 57th presidential inauguration? Why not just get the whole hotel.
Kimpton Hotels and Restaurants announced today that it is offering up two of its properties, one in Northern Virginia and one in Washington, D.C., in their entirety to two lucky groups of colleagues, friends or family members to enjoy.
Guest have their choice between the 82-room boutique Hotel Madera, located near D.C.'s gay-friendly Dupont Circle neighborhood, and the 45-room Morrison House, located in historic Old Town Alexandria, Va..
Hotel Madera is partnering with its restaurant, Firefly, and Morisson House is partnering with its restaurant, The Grille at Morrison House, to provide guests with special meals and receptions.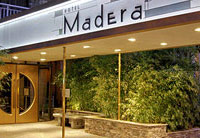 Each 2013 Inauguration Buyout Package is for four nights, Jan. 18 to 22. The base price for Hotel Madera is $320,000, and Morisson House is $200,000. The packages must be booked by November 10, 2012, and are non-refundable.
Kimpton was the very first hotel company to score 100% on the Human Rights Campaign's Corporate Equality index, an honor it has maintained since 2004. In addition, Kimpton is a member of the International Gay and Lesbian Travel Association and a sponsor of the National Gay & Lesbian Chamber of Commerce.
The 57th presidential inauguration will take place on the west side of the Capitol on Jan. 21.
Congress launched an official inauguration website and Facebook page. On behalf of the entire Joint Congressional Committee on Inaugural Ceremonies, Sen. Chuck Schumer, D-N.Y., said in a statement Friday that the "website will provide an encyclopedic resource for facts on past inaugurations" and information about the ceremony where either President Barack Obama or Mitt Romney will be sworn in as the next president.
The website and the Facebook page will be continually updated as the inauguration draws closer.