The leaders of the nation's largest LGBT-rights organizations urged Republican leaders in the House of Representatives to cease funding the legal defense of the Defense of Marriage Act in a letter sent earlier today.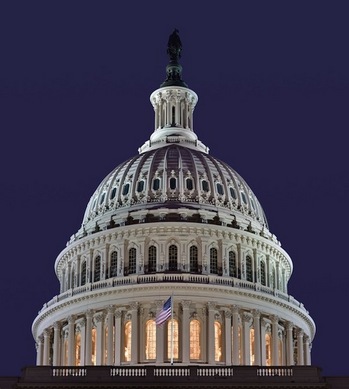 The letter comes after it was revealed last week that GOP leadership had signed-off on a $500,000 increase in funding for the contract with the private law firm hired by House Republicans to defend DOMA in court. The decision to raise the cap on DOMA's defense to $2 million was made on Sept. 28, but kept from Democrats and the public until Dec. 13.
In today's letter, eight LGBT leaders encouraged House Speaker John Boehner (R-Ohio), House Majority Leader Eric Cantor (R-Va.) and House Majority Whip Kevin McCarthy (R-Calif.) to end the taxpayer-funded contract with Bancroft, the D.C.-based law firm hired by the Republican-controlled Bipartisan Legal Advisory Group (BLAG).
"Americans have sent a clear message that they want lawmakers to focus on strengthening our economy, creating jobs, and securing a bright future for generations to come," the letter states. "Spending $2 million – and counting – on harming LGBT people and wasting precious time and resources that should be spent on more important issues is not the way to best serve the interests of the American people."
The letter is signed by Human Rights Campaign President Chad Griffin, OutServe-SLDN Executive Director Allyson Robinson, National Gay and Lesbian Task Force Action Fund Executive Director Rea Carey, National Gay & Lesbian Chamber of Commerce President Justin Nelson, Center for American Progress Executive Vice President of External Affairs Winnie Stachelberg, Immigration Equality Action Fund Executive Director Rachel Tiven, CenterLink Executive Director Terry Stone, Out & Equal Workplace Advocates Founding Executive Director Selisse Berry, Gay and Lesbian Medical Association Executive Director Hector Vargas and Forge Executive Director Michael Munson.
Of Boehner, Cantor and McCarthy, none responded to requests for comment from Metro Weekly.
Missing from the list of signees were the leaders of the country's two largest organizations for gay Republicans and conservatives. Neither R. Clarke Cooper, executive director of Log Cabin Republicans, nor Jimmy LaSalvia, executive director of GOProud, were asked to assist or informed about the letter.
LaSalvia said Metro Weekly's questions about the letter were the first he had heard of it.
"I have said before and continue to believe that the House defense of DOMA is a waste of tax-payer money. It would certainly be the first cut I would suggest if I were part of the fiscal cliff negotiations," LaSalvia wrote in an email to Metro Weekly.
"My position (and GOProud's) on DOMA has been consistent," LaSalvia added, "As a constitutional conservative and a strong defender of the Tenth Amendment, I believe that marriage and family law is the purview of the states, and the federal government should respect and recognize the states' decisions on marriage. DOMA was a huge federal power grab that should be repealed."
According to Cooper, LCR was also not asked to assist with the letter. Cooper said LCR likely would not have participated with the final version of the letter, reiterating a statement made by LCR in March 2011 that the special counsel appointed by the House is required to defend the law, despite LCR's opposition to DOMA, until the nation's highest court has final say on its constitutionality.
"The House Counsel is a non-partisan administrative entity tasked with defending current statute passed by Congress. The law is entitled to a defense no matter how bad it may be, just as a murderer is entitled to a defense," Cooper said in an email.
According to HRC spokesman Michael Cole-Schwartz, "It goes without saying that we all share the same goal of wanting to see DOMA off the books and for the federal government to recognize all legally married couples. We will of course continue to work with them on DOMA repeal and our other shared priorities."
With DOMA now before the Supreme Court, House Republicans appear ready to defend the 1996 law, which forbids federal recognition of same-sex marriages, until the end.
Last week, hours before the public learned the monetary cap on DOMA's legal defense had been raised to $2 million, Boehner said, "If the Justice Department is not going to enforce the law of the land, the Congress will."
READ the full letter here: